Build Your Tribal Systems Army Veteran Philip Folsom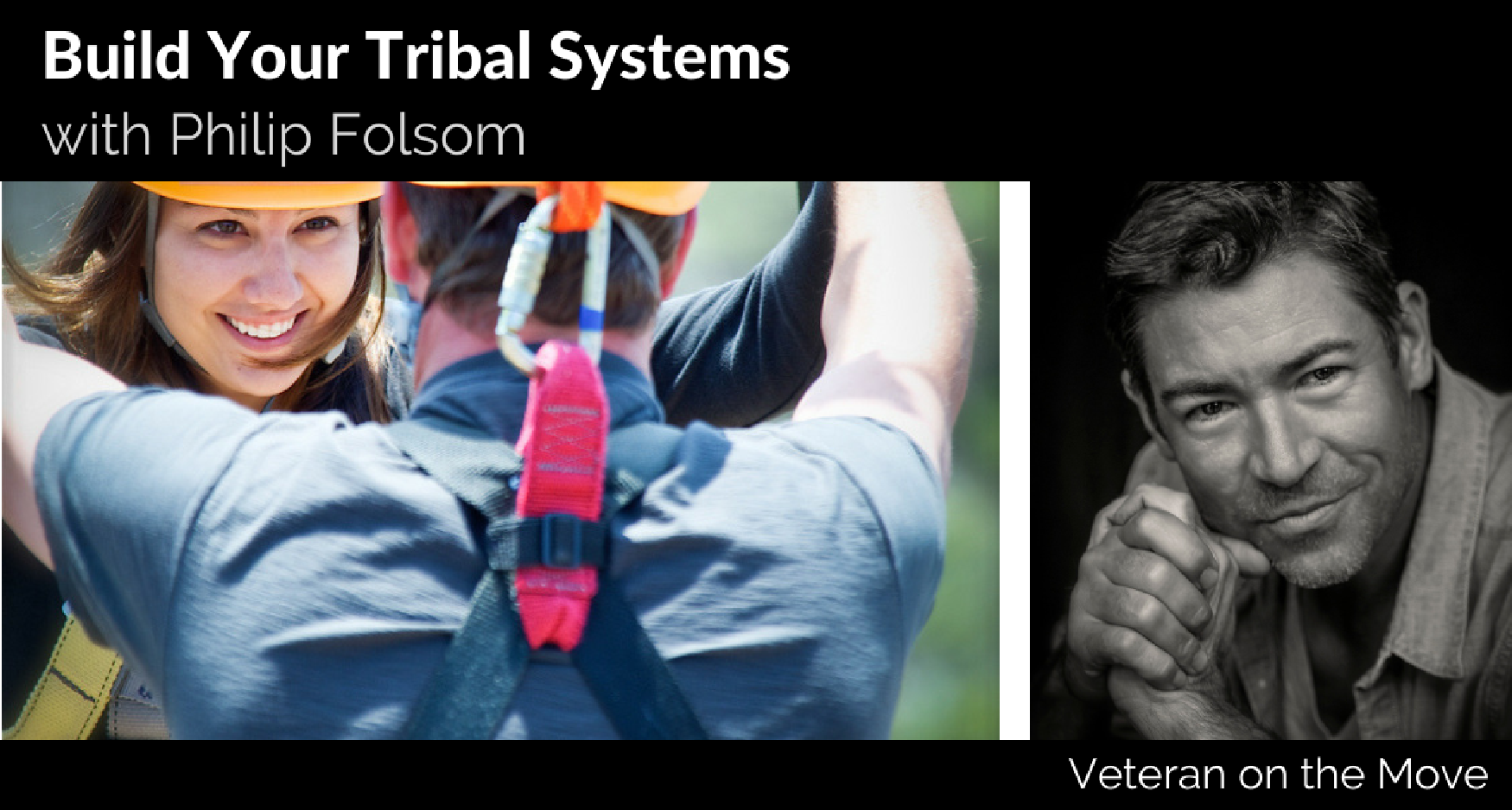 184: Build Your Tribal Systems with Army Veteran Philip Folsom
What are the cultural and psychological issues behind veteran suicide and PTSD? Tune in as Joe Crane shares how to Build Your Tribal Systems with Army Veteran Philip Folsom.
"We are losing an entire generation of just, righteous young men and women that we need in our country." – Philip Folsom
Meet Philip Folsom!
Army veteran Philip Folsom is a Cultural Anthropologist, Culture Development expert and owner of Fulcrum Leadership Institute. In addition, he is the co-founder of SPARTA, a PTSD and suicide prevention program for warriors.
He is known for his unique adventure programming and Tribe workshop that focuses on the primary culture components of building healthy and high performing teams.
Philip Folsom's reputation in the team development world is legendary. His in person events, seminars, and experiences, have dramatically improved the lives of over 500,000 people teaching the importance of peace, power, and sacred purpose.
Career in the Military
Philip entered the military at the age of 17. From serving in the field artillery, he eventually went had the privilege to work with the Lockheed Martin program.
He became the very first ground control for one of its projects. Later in his career, he retrained as a field medic thinking that it would give him a good transition into civilian life.
The Sparta Project for Warriors
But Philip's transition wasn't very smooth. He personally struggled due to a number of reasons.
One of the things he realized was that those who enter the military have about three times the rate of pre-trauma. That led him to look back and know more about the tribe system. In the end, it inspired him to launch The Sparta Project.
Download and listen to Build Your Tribal Systems with Army Veteran Philip Folsom. Don't forget to leave us a 5-star rating and review if you enjoyed the show. We would love to hear from you!
Check out these links to the episode Build Your Tribal Systems with Army Veteran Philip Folsom:
TheSpartaProject.org
PhilipFolsom.com
Download Joe Crane's Top 7 Paths to Freedom or get it on your mobile device. Text VETERAN to 38470.
Join the Veteran on the Move on Facebook!
Check out Veteran on the Move on Facebook to connect with our guests! It's also a great place where you can stay in touch with other veterans who are transitioning to entrepreneurship, and get updates and free gouge on the people programs and resources to help you in your transition to entrepreneurship.
The Veteran On the Move podcast has published over 150 episodes giving listeners the opportunity to hear in-depth interviews conducted by host Joe Crane featuring the people, programs and resources to assist veterans in their transition to entrepreneurship: Marine Corps, Army, Navy, Air Force and Coast Guard veterans, DOD, entrepreneurship, business, success, military spouse, transition, education, programs and resources. Veteran On the Move has garnered over 500,000 listens verified through Stitcher Radio, Sound Cloud, Itunes and RSS Feed Syndication making it one of the most popular Military Entrepreneur Shows on the Internet Today.
Lorem ipsum dolor sit amet, consectetur adipiscing elit, sed do