Episode #52: Business Coaching, Government Contracts, Hiring Star Employees|Marine Veteran William Osgood President and CEO of CFR Associates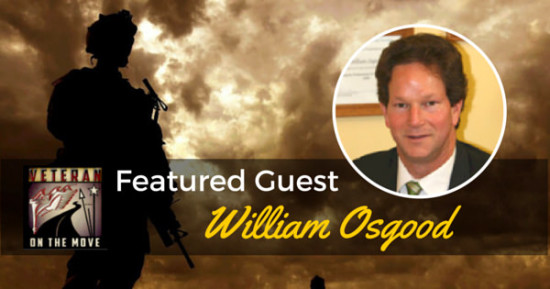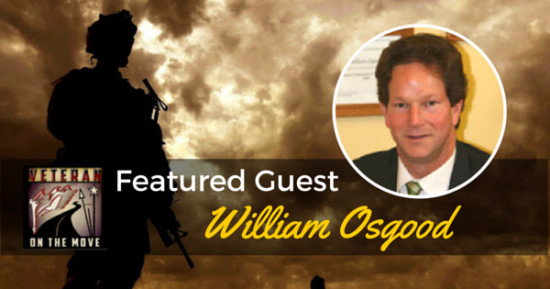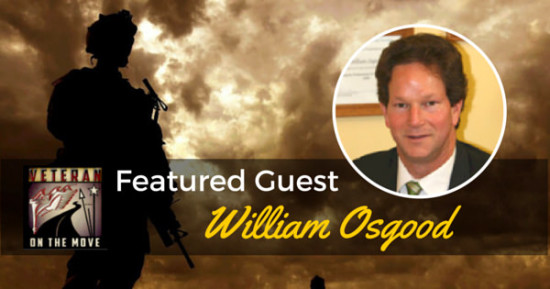 William J. Osgood is the President and CEO of CFR & Associates, a business coaching company headquartered in Oxnard, CA. CFR & Associates is in its seventh year of business and is Service Disabled Veteran owned company as a result of William's service in the Marine Corp. William has been coaching businesses, executives and CEO's since 1999 after developing his love of coaching while employed in the Boy Scouts of America as a coach, facilitator and mediator. Since 2004, when he started by building his own coaching company called Coaching-for-Results, he has logged over 4,000 hours with over 75 clients.
As a result, he brings the same passion to each and every client whether they are in the domain of the small business or CEO's of large corporations. His passion is for small businesses to grow and this is evident by the type of clients and the community he serves.
He became a certified coach with CPPM, Newfield Network in 1999, after 14 months of training and internship with Business Coach, Richard LeKander. William has gone on to develop a Trademarked Conversational Model of Business™ and the Trademarked, Selection and Retention of Star Employee Process™ that when implemented saves thousands of hours and dollars for CFR's clients. It also provides a unique way of looking at business and business issues and lets the owner simplify his Systems and processes.
William regularly puts on leadership and business seminars around the western United States with CFR's affiliate company, CFR Seminars. He is also in the process of writing two books on the leadership strategies inherent in great leaders in the post September 11th economy and another book on Small Business and the Five Myths of Marketing.
He promotes and encourages clients to develop and then access the entire Spiritual, Emotional, Intellectual and Physical domains. Then, when the executives are ready, to be leader of executives within their industry. A strong believer in his faith, he accesses the spiritual power his God has given him to develop a spiritual life and a healthy body. William is in love with his bride – Linda, of 30 years in August 2012, a father of 25 year old Will. A former Marine and Rotarian, he aspires to help all business owners maximize their full potential and become everything they were destined to become.
Feel free to contact William personally at william@cfrandassociates.com
http://www.cfrandassociates.com/
Rely on our business coaching experts in Oxnard, California, for top-quality strategic development coaching, leadership and business growth coaching. CFR & Associates is proud to provide more than 11 years of experience in business coaching with our innovative systems and processes model, business growth coaching services for companies and corporations. Our company's only interest is focusing on the needs, wants, and desires of our clients. Contact us today to learn more about how we go about helping clients improve their businesses.
CFR & Associates started in April of 2004 with a Life Coaching practice. It soon evolved into a business coaching practice when William became an authorized presenter of the concepts presented in the E-Myth Revisited (See our Recommended Reading Section to purchase this book, you will not be disappointed). At that time, CFR was a Ventura based and locally focused organization. What happened next was amazing and forever changed the look and feel of CFR. CFR & Associates CEO, William J. Osgood received an interview with IT Marketing Expert, Robin Robins and became an international coaching company as a result of that.
As a young company learning and growing in an ever-changing business climate, we are very proud to share the experiences that brought this company to fruition. Years of mediation and facilitation allowed us to move seamlessly into leadership and business coaching in a way that honors our clients and raises the standards of excellence in the business community. With more than 5 years in the business, we are still excited to support our clients in their growth. Our motto is "to create freedom for the business owner, so they can invest in the lives of their employees and continue working on the business."
"We focus on developing Core Competencies within organizations and that focus has allowed us to expand our business by staying true to our Core Values and Core Competencies."
Lorem ipsum dolor sit amet, consectetur adipiscing elit, sed do