Get Coding Now with Operation Code Army Veteran and Founder David Molina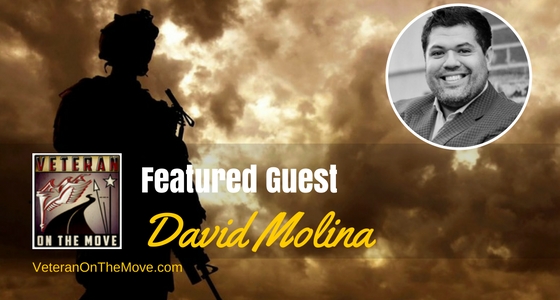 125: An accomplished military officer, entrepreneur, and self-taught developer, David is the Founder & Executive Director of Operation Code, a coding 501(c)(3) nonprofit that helps active military, guard & reserve citizen soldiers, veterans and their families learn to code and build software to change the world. After a decade of service in uniform, David founded Operation Code when he couldnt use his New GI Bill to go to code school to become a software developer and build his dream web app.
The fastest way for military, veterans and their families to get coding.
Veteran-founded and led, our military veterans community of coders and volunteer software developers can help you get unstuck, learn a new programming language and contributing to open source software in no time.
Find out more about David Molina and Operation Code on Davids personal Blog:
http://davidmolina.github.io/about/
http://davidmolina.github.io/resume/
Save Time
Like our days in the military, time on target is key. Hack and pair program with a software mentor at no-cost. You've already served and it's our way of saying thank you.
code
Hands-on Coding
We use Slack, a real-time communication app to post questions and answers, and share snippets of code. When that doesn't work, we can jump on a Screenhero and pair program even faster sharing screens.
group
Expert Insights
Our software mentors work the full spectrum from tech startups to defense federal contractors with one thing in common: ensuring our military veterans learn the new 21st century literacy skill.
language
Nurturing Space
Our active community of military and veterans open source software & hardware enthusiasts help you gain real-world app experience, share job opportunities, conference scholarships, and opportunities to build on your military experience.
When you're planning to leave the military visit USAA's separations tools and advice for information on readiness and making a successful transition.
http://www.veteranonthemove.com/leavingthemilitary
The Veteran On the Move podcast has published over 100 episodes giving listeners the opportunity to hear in-depth interviews conducted by host Joe Crane featuring the people, programs and resources to assist veterans in their transition to entrepreneurship:  Marine Corps, Army, Navy, Air Force and Coast Guard veterans, DOD, entrepreneurship, business, success, military spouse, transition, education, programs and resources.  Veteran On the Move has garnered over 500,000 listens verified through Stitcher Radio, Sound Cloud, Itunes and RSS Feed Syndication making it one of the most popular Military Entrepreneur Shows on the Internet Today.
Lorem ipsum dolor sit amet, consectetur adipiscing elit, sed do