3 Things You Need for More Effective Social Media Content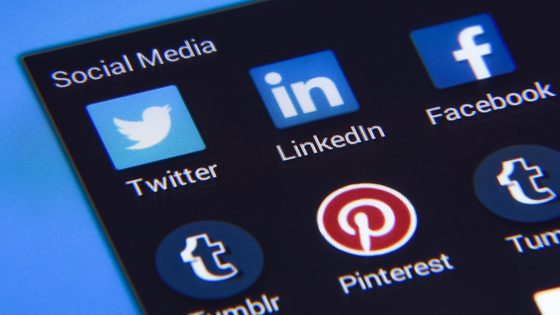 If social media leaves you with a giant question mark – you're not alone. There is a ton of information on the web about how to promote your business on the social platform of the week. Many small business owners make the mistake of jumping into posting right away. However, there are a few things you need to consider first.
Your business is unique, your story is unique – therefore, your approach to social media content is going to be a little different too. That's a good thing, considering there are more than 40 million small business pages on Facebook alone. There's a lot of competition out there!
So, what can you do to stand out?
Regardless of your industry, one key element you need to establish is a content strategy for your day-to-day social media and online outreach. Without this, you may find your ad campaigns and associated marketing tactics isn't nearly as effective. A great way to keep you on track is to get into the practice of creating a content calendar for your social media.
Before you hit "post" – here are three things you need to help you make your content POP.
#1: Define Your Goal
If you're ready to jump on social media and tell your story, you should already have a business plan. If you don't have a business plan, you need to take the time to create one. There are many resources available to veterans and military spouses, including the Boots to Business program, SCORE, and similar organizations created to help you create a sustainable business plan.
Part of this plan will be defining your business goals, your marketing goals, and your personal goals associated with the business. A comprehensive business plan will list goals that go beyond financial benchmarks. Dig a little deeper into your "why" for starting your business, and clearly define what you want to accomplish. These are all important considerations when creating your content calendar – and will help to keep you focused.
#2: Define Your Audience 
Equally as important as your goal is a clear understanding of your audience. Part of your business plan and overall content strategy needs to identify and describe the ideal audience segments for your unique business. You'll need a general overview of these audience segments, but then you need to go a little deeper.
Before you create a content strategy, you need to know who you are talking to. One of the best tools to accomplish this is a buyer persona. A buyer persona helps you individualize members from each audience segment you've identified in your market research. You'll give them a name, you'll assign a generic picture to them, and you'll write your content directly to this persona.
I recommend businesses start with at least two unique buyer personas. As your business grows, you'll adjust these personas. A great way to ensure that these personas are accurate is to set up surveys for your current and new clients about how they found your information, what helped them make their decision, and other services that might interest them in the future.
#3: Determine Your Voice
This step can be kind of fun! Your voice on social media is the type of brand you want to be. Will you be a wacky brand with witty content like Wendy's, or is a more direct and professional approach better for you and your audience?
Once you've established your business goals and have defined your buyer personas, you can use that information to determine the best "voice" for your business. It's important to carefully consider both sides of this communication stream to avoid alienating your current or prospective followers. At the same time, you want to sound personable. Finding the right balance for your unique business is key to success.
Just remember, being different is great! Don't be afraid to let your creative side show.
Now that you have that, how can you put it to use? Watch this video for tips on creating a winning content calendar for social media.
Contributor: Erika Heeren is the founder of Heeren Content & Strategy. With 14 years of experience marketing and public relations, she has a professional focus on integrated media spanning 16 different industries.
Heeren works with small businesses and non-profit organizations to provide affordable, professional-quality content development, marketing, and public relations services. Her clients include local small business owners, marketing agencies, public universities, media outlets, Huffington Post-published authors, IT firms, and non-profit organizations.
A military spouse herself, Erika is an outspoken advocate for veteran and military spouse education, employment, and entrepreneurship. As a volunteer eMentor for the Military Entrepreneur Program, she works one-on-one with aspiring military-affiliated entrepreneurs to help them grow their business. She also volunteers as a digital marketing instructor with Treasure Valley SCORE.
Heeren is an award-winning writer and has been featured on NextGen Military Spouse, Veteran on the Move, Wright Stuff Radio, and Social Media Week.
Lorem ipsum dolor sit amet, consectetur adipiscing elit, sed do