3 Ways to Improve or Increase Customer Experience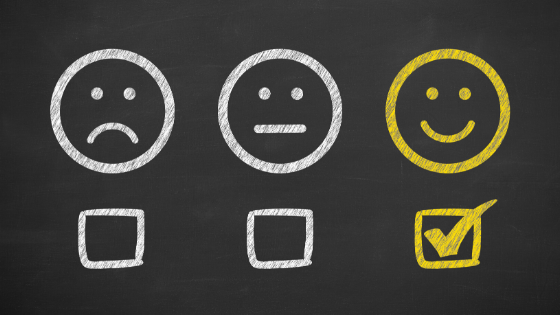 We all know that what a customer thinks of our small business can either boost your business or be the thing that increases your chances for it to fail.  Great customer experiences impact your business in ALL ways.  Bad experiences can cost you money, time, and reputation. Having a superior customer experience strategy in place can help your business thrive and gives you enough cushion with your customer that if something did by chance happen that would upset them, you could make it right and quickly.  Having outstanding experiences makes your customers want to repeat working with you or buying your product. It's not only how they feel at home with your product, but while they are purchasing the product, sometimes that counts.
For example, we love Walmart Grocery pick up in our home. It allows us to order online without going inside to shop, which saves time and money. It's so easy, order online and when you arrive to pick your order up, they load the groceries in the back. But last month, we decided to try out Walmart Grocery delivery service. It is generally an additional fee of $9.95, but I found a code for my first experience to be free.  My first experience wasn't bad at all!  The next delivery, well, that didn't go so well. When I complained to Walmart's grocery customer service, not only were they apologetic, but they credited me with the fee I had paid for the delivery.  Walmart also sent me a code for free delivery the next time.
They wanted to make up for the mistake.
They took a stressful situation that I was unhappy with and even though they couldn't change the outcome of this particular order, and did what they could to make sure the next one would be more convenient. That small gesture made my customer experience much better.
There are many ways as a small business owner that you can impact your customer experience and stay in front of your competition. Doing some of these methods can set the tone for how your business will succeed.  Here are three ways to positively increase your customer experience in your small business.
Personalize your packaging or bags
You might be able to personalize the packaging of your item. Ask yourself, how do you want them to feel while opening the product? Do you offer a luxury or pricey item? Does the packaging make them feel good about spending all that money on your product?
If you can't control the packaging, maybe you can control the bag they are sent home with. Lululemon is an excellent example of this. Their bags are hot commodities with their customers. They use them over and over. Their bags sometimes change with seasons and holidays, and you can spot a Lululemon bag a mile away.
Giveaways, free items or appreciation discounts
There's nothing that says a happy customer more than when they get something for nothing. Sometimes even the smallest details are a fantastic way to thank someone for their business.  Generally, the rule of thumb when giving away items is to make those free items added bonuses of value to them. How would you feel when arriving at a restaurant and when you sit down the waiter brings you an amuse-bouche?  You are immediately teased with something delicious to taste, and gives you an idea of what's in store for you on the menu.
You can also offer certain days for client discounts.  Advertising via an email list that you're offering friends and family discount as a token of your appreciation. Maybe offering a discount code on their birthdays can be sent to them?  These kinds of touches can deepen your client connection and reinforce more value in what they are buying from you. They also can be a great way to have your clients talk about you on social media.
Ask for feedback
How will you know what to improve on if you don't ask? How will you know what matters and what doesn't if you don't ask? People love answering surveys, and they love to tell you what they think. Be ready for any answer and have thick skin, because even what you felt was fantastic might need some tweaking or to be completely re-vamped. Remember, it's not about what you as the business owner feels is right or what works. It's what our customers think. Monitoring issues, reacting quickly, and implementing changes lets others know you care and your listening.
A customer experience impacts feelings make all the difference in the world when it comes to whether someone will continue to use your business or products.
Lorem ipsum dolor sit amet, consectetur adipiscing elit, sed do