4 Tips for Setting Effective Marketing Goals for the New Year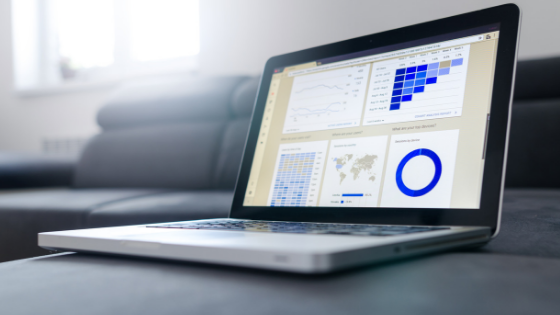 Whether you are in your first year of business, or your twenty-first – the ability to create and know when to adjust a marketing plan is a necessary skill. It is imperative to that you update your overall marketing strategy every year, at an absolute minimum.
It's no easy undertaking – but there are steps you can take to give you a clear direction for your marketing plan for the coming year.
#1: Start with An Audit
If you've been in business for a year or more, start by using your experience to your advantage. Take an objective look over the past year in marketing your business. What worked, what didn't, and where can you assign a Return on Investment (ROI)?
If you haven't been tracking your marketing strategy and results, you need to start now. Each year's data saves you money in research and trial-and-error efforts. You've already put in the time and money, it makes sense that you should have that information to reap rewards in the future. If you're going to set an educated goal – you need to understand where you're coming from.
#2: Get SMART
Understanding and setting SMART (specific, measurable, attainable, relevant, and time-based) goals in any facet of your business is an important skill for an entrepreneur. In marketing, it can make all the difference in setting appropriate benchmarks for your business.
Common marketing goals may look like this:
I want more leads
I want more email subscribers
I want to rank higher on search engines
However, these are not SMART goals, and need a little more work. If you want more leads, how many more do you need to achieve your goal? How does this goal relate to other goals? How will you know when you've succeeded in achieving this goal? Are you able to retain the services or tools you need to achieve this goal?
#3: Take Your Sales Processes into Account
It is a common misconception that sales and marketing are one and the same – this is not the case. They are two very separate but symbiotic practices. As a result, you should take your sales processes into account when updating your marketing strategy. Also, you should take your marketing processes into account when updating your sales strategy. This is especially true if you are a service-based business.
When reviewing your sales performance in the past year, you'll need to consider a few things. How much revenue you want to generate in the new year? How many new sales do you need to make to reach that goal? What is your closing rate?
All this information will help you establish how many leads you need to generate the new sales necessary to reach your revenue goals.
#4: Invest in Processes & Tools
Once you have your numbers in place, understanding the steps, investment, and tools necessary to accomplish your goals is an important consideration. How will you track your leads? How will you maintain consistent messaging? Who will oversee your campaigns, manage the budget, and adjust throughout the year?
Take the time to research automation and software options, and inventory the talents of your current team when planning for the execution of your marketing strategy. Fill in the gaps where needed. Remember, outside services (like marketing agencies) increase your initial cost, but they can also amplify your return. Maximizing your current assets and combining those efforts with outside help can provide the best ROI for your business.
Guest Contributor: Erika Heeren is the founder of Heeren Content & Strategy. With 14 years of experience marketing and public relations, she has a professional focus on integrated media spanning 16 different industries.
Heeren works with small businesses and non-profit organizations to provide affordable, professional-quality content development, marketing, and public relations services. Her clients include local small business owners, marketing agencies, public universities, media outlets, Huffington Post-published authors, IT firms, and non-profit organizations.
A military spouse herself, Erika is an outspoken advocate for veteran and military spouse education, employment, and entrepreneurship. As a volunteer eMentor for the Military Entrepreneur Program, she works one-on-one with aspiring military-affiliated entrepreneurs to help them grow their business. She also volunteers as a digital marketing instructor with Treasure Valley SCORE.
Heeren is an award-winning writer, a 2019 Idaho Business Review Women of the Year honoree, and has been featured on NextGen Military Spouse, Veteran on the Move, Wright Stuff Radio, and Social Media Week.
Lorem ipsum dolor sit amet, consectetur adipiscing elit, sed do