5 Resources for Veterans Transitioning into Civilian Life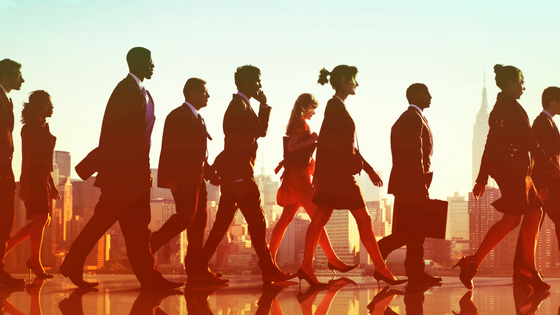 For many veterans, leaving the military lifestyle and transitioning into the civilian business world can leave you feeling uncertain about the future. If you've considered entrepreneurship, there are even more things to consider – it's very common to get overwhelmed. Fortunately, there are many resources available to help you and your family prepare for life after military service.
#1: The Veterans Employment Toolkit
If you're not sure where to start, the U.S. Department of Veterans Affairs "Veterans Employment Toolkit" is a great place to start. Even if your goal is entrepreneurship, there is great benefit to understanding the ins and outs of working in the civilian sector before venturing out on your own. The Veterans Employment Toolkit offers continuing education opportunities and more. It can give you valuable insight into opportunities in your field of choice.
#2: VetNet
VetNet is operated in collaboration with The Institute for Veterans and Military Families and Hire Heroes USA to provide training tracks to help veterans determine which career paths may be the best for them, including entrepreneurship. If you're weighing your options, this is another great place to start.
#3: Boots2Business
Boots to Business is an entrepreneurial education and training program offered by the U.S. Small Business Administration (SBA) as part of the Department of Defense's Transition Assistance Program (TAP). Boots to Business Reboot is an entrepreneurial training program designed for Veterans and their dependents that have already made the transition back to civilian life. The curriculum continuum includes steps for evaluating business concepts, the foundational knowledge required to develop a business plan and information on SBA resources available to help access start-up capital and additional technical assistance. Veterans of all eras, Service members (including National Guard and Reserve) and their spouses are eligible to enroll in classes.
#4: Women Veteran Entrepreneurship Training
The Women Veteran Entrepreneurship Training program is available for women veterans, women service members, and women spouses of service members and veterans looking to start or grow their own businesses. This is one of the various programs available through the Small Business Administration. For a more comprehensive list, visit their website.
#5: Bunker Labs
Bunker Labs is a national non-profit created by veteran entrepreneurs with the mission to empower other military veterans as leaders in innovation. To accomplish this goal, Bunker Labs provides access to educational opportunities, resources, and local networks to help veterans and military spouses build their businesses. They have a variety of opportunities to fit your needs as you start and/or grow your business.
Lorem ipsum dolor sit amet, consectetur adipiscing elit, sed do