Bootstrapping Your Business? Consider These Things First.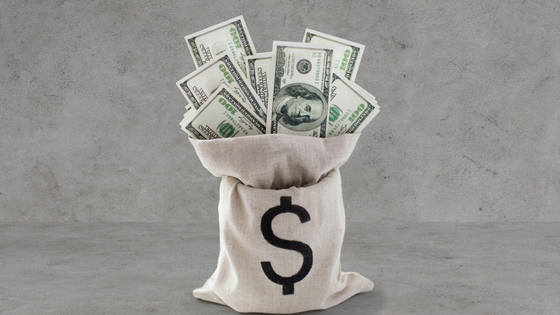 Bootstrapping can be an effective way to build your business. The practice is based on the concept up funding your own business with limited to no debt – or, pulling yourself up by your own proverbial "bootstraps."
In some circumstances, you can use personal savings and the revenue generated from the business to grow at a sustainable pace. Using this approach, you can retain all ownership of the business, and see profits sooner as less money needs to be put toward paying down debt from a large business loan.
Bootstrapping goes a bit deeper than simply managing cash flow. There are many aspects to carefully consider before you commit to this approach.
Do You Love What You Do?
Bootstrapping is tough, it requires patience and dedication. If you're not on fire for what you're doing in your business, you may find it challenging to stay the course. Or, if you do stick to it – you may become miserable in your own "dream job."
Before you jump into business, make sure you've picked an endeavor that you will stay excited about, even when times get tough. Choose a field that you're experienced in, so that you can be sure that it's an area where you can be happy in the long run. This is not the time to try something completely out of your realm of expertise.
Are You Ready to Stick to A Budget?
Bootstrapping requires a solid financial management plan. That starts with an effective cash flow budget, and attainable goals. Cash flow issues are one of the biggest causes of small business failure in the early years. Before you bootstrap, you need to be prepared to create and adhere to a strict budget.
This may mean saying "no" to even simple luxuries early on in your business – choosing the smaller office, or opting out of hiring help in the first year. It may mean using guerrilla marketing tactics as opposed to high-reach advertising. Fortunately, digital media has opened many doors for entrepreneurs looking to bootstrap their start-up dreams. Do a little research, and be sure your comfortable making the sacrifices early in the life of your business.
Do You Have a Plan for Support?
Bootstrapping a new business venture can have its own drawbacks. You can easily feel like an island when you're working to foot the bill to grow the business on your own. Having a business mentor can be extremely beneficial to help you maintain your perspective. There are many opportunities to find qualified mentors, try the Institute for Veterans and Military Families and SCORE for more information.
As your business grows, you may also find the need to hire help. You have options here too! The first thing to consider is whether it is worth the investment to pay someone to perform the tasks. When bootstrapping, efficiency in your time use is just as important as efficiency in your cash budget. If it makes sense, consider hiring a contractor, a virtual assistant, or part-time help before jumping into hiring a full-time employee.
If you can cover these basic considerations, bootstrapping may be a great option for you! As with any growth strategy, make sure you create short- and long-term goals to ensure that you can build a business that is sustainable. In the end, the hard work in the first few years of business can bring you great rewards if you can stay the course.
Lorem ipsum dolor sit amet, consectetur adipiscing elit, sed do