Overcoming 3 Common Fears for Small Business Owners and Entrepreneurs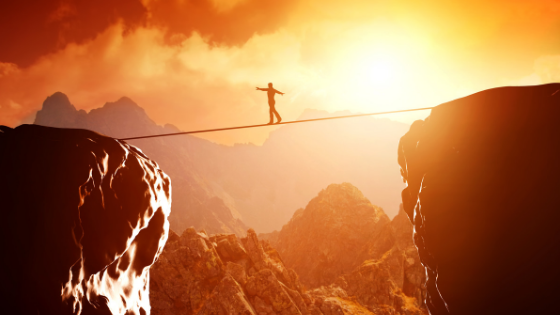 Starting and building a small business is no small feat. For many veterans, it is a great option – but it does come with a unique set of concerns for you and your family. How can you overcome common fears associated with starting a small business? Let's take a look!
#1: Fear of Failure
This is probably the biggest issue that prospective entrepreneurs face – and it's one that many cannot overcome. This fear is not unfounded; reports from the U.S. Small Business Administration state that only half of all new small business survive more than five years, and only about a third of those businesses last more than 10 years. Nobody wants to be in the number that didn't make it.
There is no magic potion to overcome this fear. In fact, you'll likely feel it on some level for the life of your business – and that's completely natural. However, today's economy does offer a few unique options to help to ease this fear of failure while growing your business.
The first thing you should do is start the process. Do you research, and start building your business plan. While you are creating your business plan, you'll be forced to consider real-life scenarios where you could fail – and it will give you the opportunity to establish a set of solutions while you're in an objective headspace. Once you have a plan for potential issues, that fear will dissipate.
#2: Fear of Selling
If you own a small business, you're going to have to sell. This is especially true when you are first starting out. Most entrepreneurs got into their field to create or to contribute to their industry, their community, and provide stability to their family. Your average entrepreneur is not a natural-born salesperson. In fact, many prospective entrepreneurs opt out of owning their own business to avoid the process altogether. But you don't have to let this stand in the way of your dreams.
One key consideration when overcoming a fear of sales is to realize that the process of selling is not really what is causing your anxiety. In most cases, it's a fear of rejection.
Once you have that business plan in place – you should have a clearly defined view of your product or service, and what makes you different. You should also have a clear view of your target audience. With this information, you can practice talking about your business with that audience. Instead of focusing on selling the product or service, approach the conversation from a desire to help the prospective customer solve a problem. Keep your focus on helping them, and not on convincing them to buy your product.
If you can master building the relationship, you'll find that you won't have to play the part of a pushy salesperson to make your business grow. Just remember to get out there and network as much as possible – practice makes perfect!
#3: Fear of Financial Instability
Whether you have a military pension, or you're simply relying on your savings to support your family through the start-up phase of your new business – the fear of financial instability can keep you from making the leap into entrepreneurship. According to the U.S. Small Business Administration, cash flow issues are the top reason small businesses fail. However, with a bit of planning, you can help to mitigate the risks and provide a safety net to your family finances.
Don't underestimate the power of a business plan in the process of overcoming this fear. The clearer you are about your budget, the more intentional you can be with your spending. Start lean, and have a plan to invest your profits back into your business. Bootstrapping your business can keep you from feeling overwhelmed with loan requirements and overhead.
Another way to mitigate this fear is to open a business line of credit. This can help you cover costs – like payroll – in slow months or if something unexpected happens in your business. Use this option sparingly, as the interest payments on a line of credit can be costly in the long run. However, having that buffer in a true emergency can help you survive those first few years of growing your business.
What fears did you face when opening your business?
Lorem ipsum dolor sit amet, consectetur adipiscing elit, sed do