Turning Your Veteran Story Into A Brand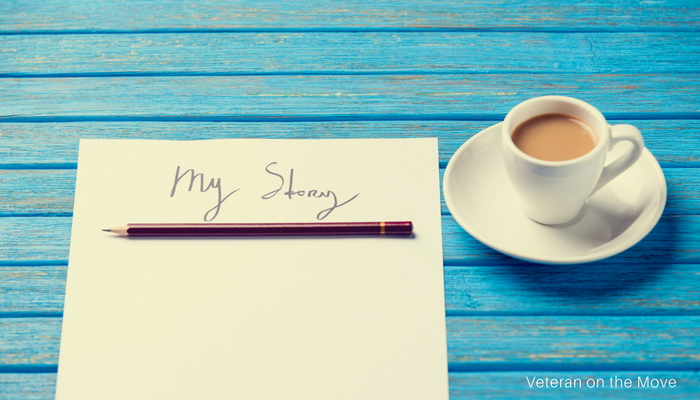 After a successful career in the military, veterans are uniquely positioned for entrepreneurship as their best "fit" for success in the civilian business world. After all, you've spent years in progressive positions within a regimented chain of command. You've been forced to think on your feet, find innovative solutions to last-minute problems, and mentor other leaders along the way.
You've been trained to lead in a way that most civilian industries simply cannot replicate. Your military service also gives you a unique view of handling the day-to-day decisions of running a business. Why wouldn't you include that in your brand messaging?
What Does My Military Service Have to Do With My Brand?
Marketing in today's economy is less about the business itself, and more about the story behind the business. We've seen the same statistics in a variety of industries for years now: What gets people excited about doing business with you is that story element that makes you unique.
People want to know the "why" of your business more than the "what." Every entrepreneur has a deeply personal reason why they made the choice to go into business.
If you are a veteran, there's a good chance that something in your military career played a role in your decision to become an entrepreneur. It may have been a battle buddy, a mentor, or a series of experiences that gave you the confidence to push yourself just a little bit farther.
That's your story. That's your "why."
Using these experiences in your branding makes you more than a logo. When you share that personal story behind the decision to start a business, you humanize your brand. You give your audience something they can relate to. You build trust – and that trust creates loyal customers.
Translating a Veteran Story Into Core Values
Many veterans shy away from using that military service as a key component for their brand – and it's unfortunate. While your service may not be the only foundation for your brand, it may be worth at least a footnote.
I have worked with several veterans who made the decision to opt out of using their military background in their brand development. Most of the time, their reasoning was because they didn't know how to convey that message to a civilian audience.
If you are struggling to translate your service story into a brand, try focusing on the key characteristics you picked up in your military career. What made you the entrepreneur you are today?
Try this exercise: If you were to define what you've learned in the service in 10 adjectives, what would they be? Which of those 10 words can you relate to your business?
Hopefully, you're left with at least 5 keywords that define your brand. Use these to build your core values. Expand on them. Elaborate on why they are important to you, and how you will embody these ideals in your business.
Using Core Values to Build a Brand
Once you've established your core values, you'll find that many of these ideals resonate with the civilian community as well. Your core values will become a sort of litmus test for your marketing. They should drive every piece of content you create. From your website to your social media, media presentations, and even employee meetings – your core values will define your culture as a young business.
Are you struggling to create a brand that engages your target audience? Heeren Content & Strategy offers a 15% discount on all services for veteran and military spouse owned businesses. Schedule your free consultation today!
Contributor: Erika Heeren is the founder of Heeren Content & Strategy. With 14-years of experience marketing and public relations, she has a professional focus on integrated media spanning 16 different industries.
She works with small businesses and non-profit organizations to provide affordable, professional-quality content development, marketing, and public relations services. Her clients include local small business owners, marketing agencies, public universities, media outlets, Huffington Post-published authors, IT firms, and non-profit organizations.
A military spouse herself, Erika is an outspoken advocate for veteran and military spouse education, employment, and entrepreneurship. She also volunteers as a digital marketing instructor with Treasure Valley SCORE.
Heeren has been featured in NextGen Military Spouse, Veteran on the Move, Wright Stuff Radio, and Social Media Week.
Lorem ipsum dolor sit amet, consectetur adipiscing elit, sed do