Echo in Ramadi with Marine veteran Scott Huesing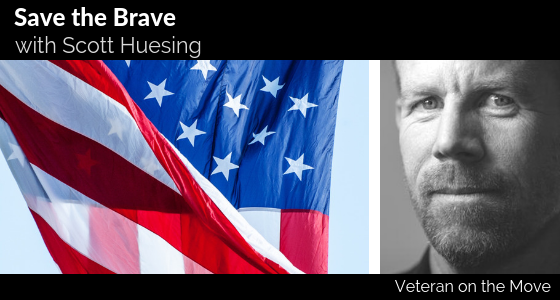 Podcast: Play in new window | Download
Echo in Ramadi with Marine Scott Huesing 
Discover the story of Echo Company, 2d Battalion, 4th Marines in one of the world's historic fights. Listen to Joe Crane as he features Echo in Ramadi with Marine Scott Huesing. Tune in!
"There is no such thing as combat leadership; it's just leadership. You either lead or do not lead." – Scott Huesing
Service in the Marine Corps
Scott enlisted in the Marines in 1989. During his 24 years in service, he became a commissioned officer and got deployed to numerous combat missions around the world.
His experiences taught him to value time and provided him with a unique perspective. He retired in late December of 2013.   
No Fear in Transition
Scott already had a job set up when he retired from the military. He worked in an exclusive, private security firm as the Director of Training.
After a year and a half, he moved into southern California where he decided to complete his first book. He advises military men in transition to prepare for job interviews and be brave towards anything that may arise — don't be afraid to fail.
Echo in Ramadi this 2018
Scott is now a published author and business owner. He also speaks to various companies and organizations. Popular ones include universities and ROTC programs.
He feels good to be able to give back to the community. This 2018, he presents a new book titled Echo in Ramadi. It tells about the captivating story of Echo Company during the 2nd Battle of Ramadi in 2006.      
To hear from Scott Huesing and learn where you can grab your copy of his book Echo in Ramadi, download and listen to this episode.
Don't forget to leave us a 5-star rating and review if you enjoyed the show. We would love to hear from you!
Check out these links from Scott Huesing:
Download Joe Crane's Top 7 Paths to Freedom or get it on your mobile device. Text VETERAN to 38470.
Guest Bio Scott Huesing
Scott A. Huesing is a retired US Marine Corps Infantry Major. During his 24 years of service, he had 10 deployments and operated in more than 60 countries. He planned, led, and conducted hundreds of combat missions under some of the most austere and challenging conditions in Afghanistan, the Horn of Africa, and Iraq.
His upcoming book, Echo in Ramadi is set for release this 2018. It is a 10-month snapshot in time that changed the face of operations on the battlefield; a story of Echo Company, 2d Battalion, 4th Marines during the 2006 historic 2nd Battle of Ramadi.
Join the Veteran on the Move on Facebook!
Check out Veteran on the Move on Facebook to connect with our guests! It's a great place where you can stay in touch with other veterans who are transitioning to entrepreneurship.  Get updates and free gouge on the people, programs and resources to help you in your transition to entrepreneurship.

Veteran On the Move podcast has published over 200 episodes. Our listeners have the opportunity to hear in-depth interviews conducted by host Joe Crane . The podcast features people, programs and resources to assist veterans in their transition to entrepreneurship.  As a result, Veteran On the Move has over 1,000,000 verified downloads through Stitcher Radio, Sound Cloud, itunes and RSS Feed Syndication making it one of the most popular Military Entrepreneur Shows on the Internet Today.
Lorem ipsum dolor sit amet, consectetur adipiscing elit, sed do