Freedom Makers Military Spouse Virtual Assistants with Air Force Veteran Laura Renner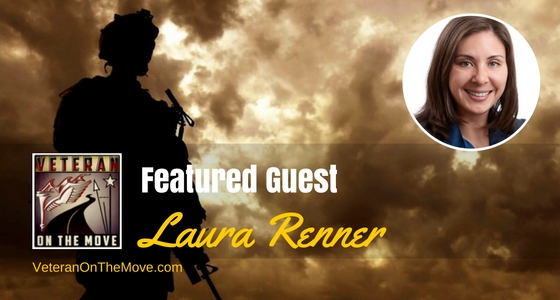 Episode 139:  Freedom Makers was founded by Laura Renner who is passionate about people! Throughout her career in the U.S. Air Force and also in Human Resources, she has studied people: What drives us. What inspires us. And what scares us within our business. Freedom Makers came out of an extreme passion for helping small business owners and military families. Someone recently told Laura, "I can tell this is in alignment with your soul and the universe." Not only did it warm Laura's heart to hear this but she knew deep down they were right. It just fit. Laura graduated from the U.S. Air Force Academy with a Bachelor's of Science in English and a minor in Chinese-Mandarin. She served as a Public Affairs officer before leaving the Air Force to earn an International MBA from the University of Chicago Booth School of Business. She has worked for nearly fifteen years dealing directly with people in foreign and public relations, education and human resources. Laura very much enjoys traveling, running, and story-worthy adventures.
http://traffic.libsyn.com/veteranonthemove/VOM20EP2013920-20Lauren.mp3
http://www.freedom-makers.com/
Our Top 5 Services: 1) Paper Cards 2) Microsoft Office Suite 3) Client Intake 4) Client Engagement Letters 5) Data Entry.
Want solutions for getting your time back? Schedule a no-obligation call today.
The Veteran On the Move podcast has published over 140 episodes giving listeners the opportunity to hear in-depth interviews conducted by host Joe Crane featuring the people, programs and resources to assist veterans in their transition to entrepreneurship:  Marine Corps, Army, Navy, Air Force and Coast Guard veterans, DOD, entrepreneurship, business, success, military spouse, transition, education, programs and resources.  Veteran On the Move has garnered over 500,000 listens verified through Stitcher Radio, Sound Cloud, Itunes and RSS Feed Syndication making it one of the most popular Military Entrepreneur Shows on the Internet Today.
Lorem ipsum dolor sit amet, consectetur adipiscing elit, sed do