Veteran Mental Health with Army Veteran Duane France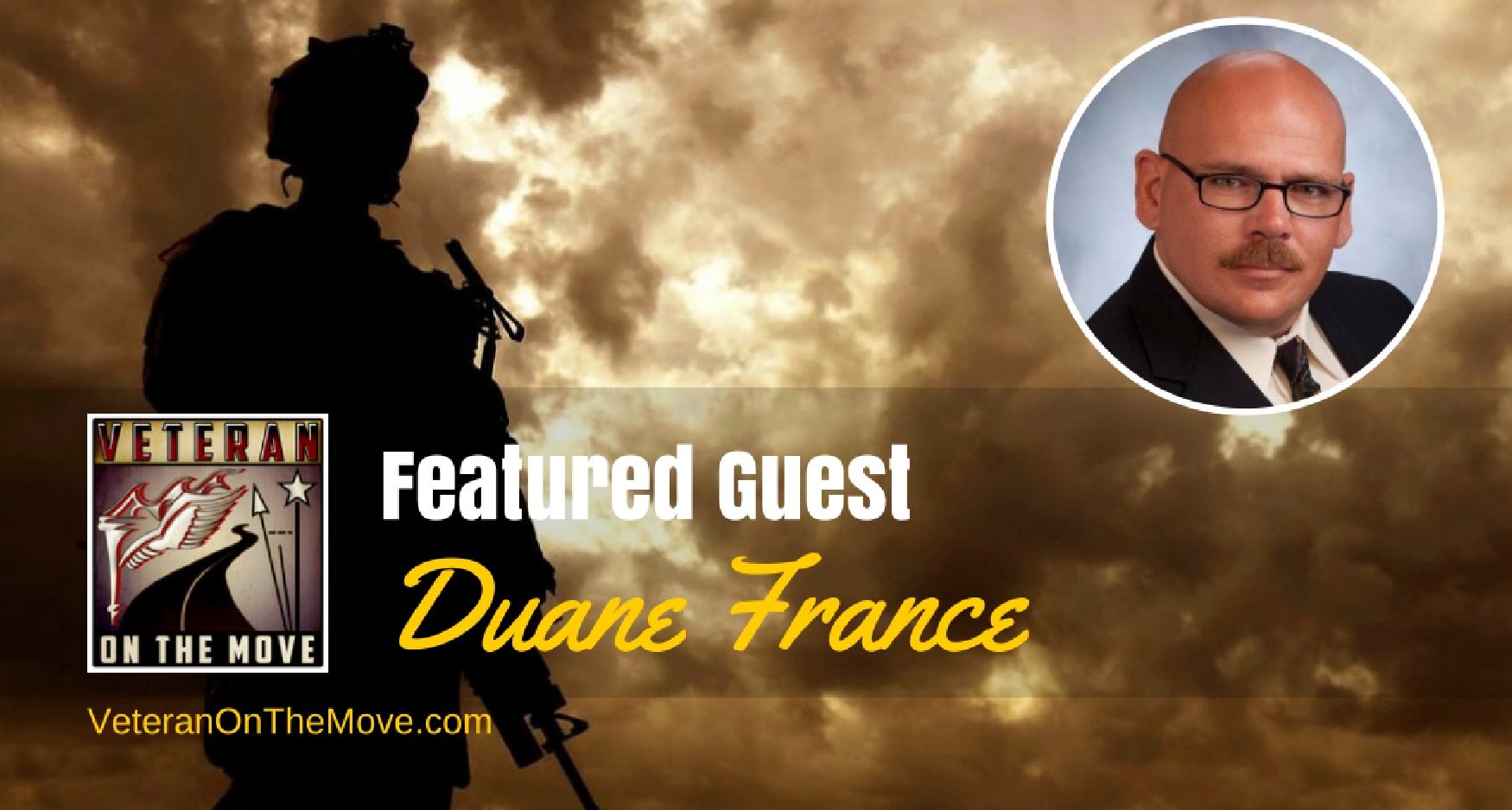 146: Duane France is a retired Army Noncommissioned Officer, combat veteran, and mental health counselor practicing in the state of Colorado. He works exclusively with veterans as the Director of Veteran Services for the Family Care Center, an outpatient mental health clinic that specializes in working service members, veterans, and their families, as well as the Executive Director of the Colorado Veterans Health and Wellness Agency, an affiliated 501(c)3 Nonprofit that provides mental health counseling services to veterans without any means of support. Duane also writes for an audience of veterans, their family members, and the communities in which veterans live on his blog, 
http://www.veteranmentalhealth.com.
– Veterans Courts
– Using entrepreneurial skills to provide health and wellness counseling to veterans
– Strategic volunteering
– Still serving veterans by providing mental health and wellness counseling
The Veteran On the Move podcast has published over 140 episodes giving listeners the opportunity to hear in-depth interviews conducted by host Joe Crane featuring the people, programs and resources to assist veterans in their transition to entrepreneurship:  Marine Corps, Army, Navy, Air Force and Coast Guard veterans, DOD, entrepreneurship, business, success, military spouse, transition, education, programs and resources.  Veteran On the Move has garnered over 500,000 listens verified through Stitcher Radio, Sound Cloud, Itunes and RSS Feed Syndication making it one of the most popular Military Entrepreneur Shows on the Internet Today.
Lorem ipsum dolor sit amet, consectetur adipiscing elit, sed do