3 Things You Can Do To Prepare for Entrepreneurship While Still in the Military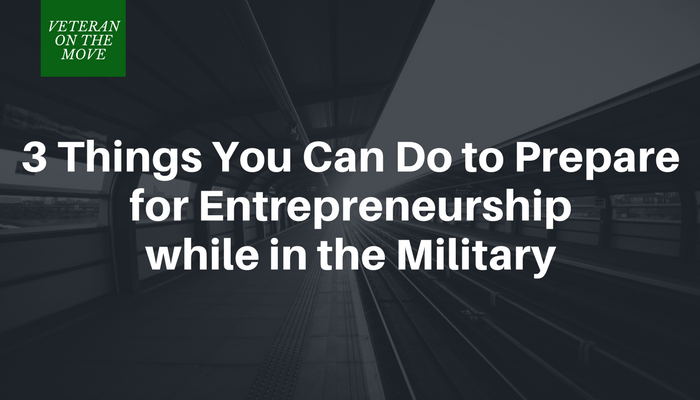 Making the leap into entrepreneurship can be daunting. However, the earlier you begin to build your business vision, the easier it will be to hit the ground running after you leave the military.
If you're still in the military, and considering starting your own business, here are a few ideas to be proactive about your entrepreneurial goals.
#1: Get Your Degree
Between your tuition assistance options and the proliferation of quality undergraduate and graduate programs you can do online, now is the perfect time to build on your professional development. While it's not necessary to have a degree to run a business, it may fill in some gaps on certain aspects of efficient operations.
Also, if you decide to work as an employee for a period before venturing out on your own, having a degree makes you more competitive in many industries.
#2: Start Saving
One of the biggest struggles of running a business is coming up with capital to get through the startup phase. Even if your business idea is relatively inexpensive to start, you still need to consider how much you need to have in the bank to keep the bills paid. The more you are able to set aside while still in the military, the more likely you will be able to launch your startup with little to no debt.
#3: Build Your Community
When you start your business, you'll need some support. From mentors, to like-minded veteran entrepreneurs, and referral partners – building a quality network takes time. Fortunately, you don't have to wait until you've started your business to start making connections.
Looking for a place to start? Check out our Veteran on the Move Facebook group to connect with military-affiliate professionals and entrepreneurs.
Lorem ipsum dolor sit amet, consectetur adipiscing elit, sed do