3 Tips For Setting Financial Goals in Your Business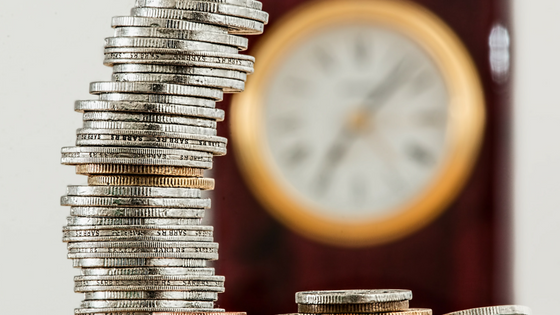 Goal setting is a necessary skill for success in small business. One of the most challenging tasks in this arena is setting financial goals and projections for your current and future business growth. As you write or update your business plan, consider these tips when creating viable financial goals for your company.
#1: Be SMART About Your Financial Goals
Perhaps you've heard of SMART goals – Specific, Measurable, Achievable, Realistic, and Time Bound. The practice of setting SMART goals can be translated into many areas of business, and may help entrepreneurs clarify their ideas and focus their efforts more efficiently. This can be extremely valuable when setting your financial goals.
Maybe you have a vision of reaching $1 million in annual sales. A SMART goal would be to reach $1 million in annual sales revenue by your third year of business on a specific reporting date. Give yourself a specific number, and a deadline. Once you have this goal, you can create a plan to reach it.
#2: Price for Profit
Profitability occurs when a business earns more in revenue than it spends on operating expenses. When creating financial goals, you need to take into account more than just revenue. First, establish a clear budget for your operating expenses – including payroll, rent, materials, marketing, utilities, interest payments, licenses, and taxes. Once you know exactly how much it costs to run your business, you can be more effective about setting your pricing. Consider your operating costs and your competitor's prices, and then set a pricing structure that provides a healthy profit margin. This will vary by industry, you'll want to do extensive research and discuss your profit goals with your financial professional.
If you're just starting out in business, this is a great way to accurately set your financial goals without a sales history. Don't skip over the research phase of your financial planning and pricing.
#3: Plan for Growth
It can be a catch-22, but the more your business grows – the more it costs to run the thing. If you've been effective in setting your pricing with profits in mind, you can use those profits to fund your growth with less to no assistance from outside lenders. While this may seem like a greater investment up front, self-funding at least a good portion your own business growth will cost less in the long run – as you won't have large interest payments to cover.
For this practice to work, you need to set deliberate goals for your growth. This may be to hire five new employees (or even your first employee), to purchase new equipment, or a commercial property. Whatever goal make sense for you and your business, make a plan for your profits to help you reach those milestones organically.
Have you set financial goals for your business? What advice would you offer to other entrepreneurs?
Lorem ipsum dolor sit amet, consectetur adipiscing elit, sed do