5 Steps to Build a Better App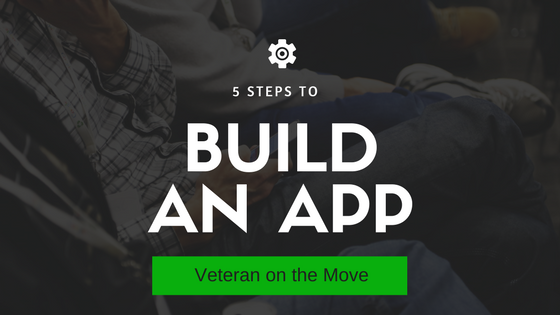 It's no secret – business is going mobile. Only about 20% of small businesses have mobile apps, but recent statistics state that an additional 27% will be releasing mobile apps into the market by 2018. With the increase of total consumer traffic coming from mobile devices, creating an app is becoming a more attractive option to reach a wider audience.
Before you jump on the mobile app bandwagon, there are a few things to consider. We've broken down five steps to review when building an app for your small business.
#1: Validate Your Idea
Don't skimp on the research and development stage. Apps are expensive and time-consuming to create and maintain. You want to make sure the effort is worth it for your business. Do some research on what people are actually downloading.
Once you have categorized the app you want to create, take a look at other successful apps. Each app should have a review section. Get to know the feedback from their customers and use it to improve your strategy.
#2: Decide How You Will Calculate Return
Some apps require a fee to download. Other apps require in-app purchases. Other businesses offer free apps as an additional value for their current clients.
Regardless of your approach, you need to carefully consider the cost and return of creating the mobile app. Are you looking for upfront income, or increasing your customer retention rate? Set your goals first before you make a large investment.
#3: Interview Developers
If you're outsourcing the production of your app, be sure to do your due diligence. Talk to multiple developers to get a feel for appropriate price ranges and general practices.
A few questions you will want to ask:
"Can you show me samples of successful apps you've developed – and why would you consider them particularly successful?"
"How much involvement will I have in the process? How do you establish progress benchmarks?" 
"How do you structure your pricing?"
#4: "Testing, Testing – 1,2,3…"
The more objective testers you can get for your new app before the launch, the better off you'll be. This is especially true if you're introducing a new app into a competitive market. You should expect to have "bugs" in the design – you should also strive to correct as many as you can before you launch.
#5: Market & Maintain
After you have created and launched your app – the real work begins. You have to spread the word. Social media and pay-per-click (PPC) advertising campaigns are both popular and effective options to market a new app.
You can't stop there – you'll also need to make regular updates to keep the technology current. Otherwise, your newfound success will be overshadowed by another innovative competitor.
Do you have a great idea for an app? Get some inspiration from other veteran entrepreneurs who have found success in the mobile market.
Lorem ipsum dolor sit amet, consectetur adipiscing elit, sed do