7 Must Read Books for Veteran Entrepreneurs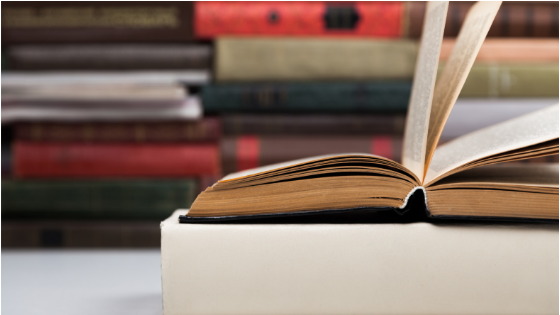 It's been said that reading is to the mind what exercise is to the body. Both reading and exercise make us stronger and more capable, helping us be the best version of ourselves. In the case of entrepreneur business owners, reading is especially important. To inspire you to find the perfect book, we've got a list of 7 must-read books for veteran entrepreneurs.
Zero to One is a great book to read when you're still conceptualizing your business. Written by PayPal Co-Founder, Peter Thiel, the book encourages entrepreneurs to focus on creating a business that is one of a kind. Thiel explains that companies in competition with others face tight margins and lower profits. But one of a kind, monopolistic businesses are free of competitive pressures and can chart their own course for success.
As a business owner, you have a lot to get done each day. That's why we recommend the second book on our list. It will help you find and maintain the motivation you need to run your business. Author, Jeff Haden argues that motivation isn't achieved by following a magic formula or being struck by a lightning bolt of inspiration. Instead, motivation is a result of the right processes, which anyone can put into place.
It's the little things we do each day that determine the greater course of our lives. That is the premise laid out by author James Clear in his book, Atomic Habits. Clear explains that the impact provided by a 1% improvement each day appears negligible at first. However, that small amount of effort delivers the most significant results over time.
Clear just doesn't share that premise, he delivers a toolkit of practical strategies for changing habits and behaviors. He gives readers the ability to make time for new, positive habits while eliminating those that hold you back. This book is an excellent choice for everyone. Entrepreneurs who want to experience both business and personal success will especially appreciate it.
Our next book is the perfect resource for veteran e-commerce business owners. Written by veteran entrepreneur Wes O'Donnell, this book gives readers the step-by-step instructions for starting their own e-commerce business. O'Donnell also provides detailed information on business resources that are only available for veterans.
Running a business is hard work. But business books often gloss over the long days and high-stress levels experienced by entrepreneurs. Author, Ben Horowitz, one of the most respected Silicon Valley entrepreneurs, tackles the topic head-on and delivers helpful advice for managing the toughest business problems.
Here's one of the quotes we really like from the book:
"People always ask me, 'What's the secret to being a successful CEO?' Sadly, there is no secret, but if there is one skill that stands out, it's the ability to focus and make the best move when there are no good moves. It's the moments where you feel most like hiding or dying that you can make the biggest difference as a CEO."
As a business owner, you want to get more done in less time. Essentialism, written by Greg McKeown, shows you how to do that by helping you recognize and address only the things that really matter. By letting go of the tasks and obligations that distract us from what's important, we're able to get more done and feel better about it. This philosophy is equally relevant in both business and professional contexts.
In fact, McKeown came to believe in essentialism when his wife was in a maternity ward with their newborn baby. McKeown took a work call and left the hospital to go to a meeting- just hours after the baby was born. Later, McKeown realized he'd made the wrong choice, hurting his family and even losing the respect of colleagues. This relatable story helps readers feel connected to McKeown and his imperfection, which makes the book all the more enjoyable to read.  
If you manage employees, The Culture Code by Daniel Coyle is an excellent book for you. Taking an in-depth look at diverse organizations such as the U.S. Navy's SEAL Team Six, Zappos, and the San Antonio Spurs, Coyle identifies the three critical elements of successful company cultures. From there, Coyle tells the reader how to create an environment filled with those elements so employees can flourish.
Coyle also shares stories of corporate failures tied to toxic cultures and gives strategies for avoiding the same pitfalls. With plenty of case studies told in a narrative format, this book is both entertaining and informative. It serves as a must read for anyone in a leadership position.
Through books written by successful business leaders, we can gain valuable wisdom and find solutions to difficult problems. Another way to learn from successful business owners is to follow our podcast, either accessing it on our website or through Stitcher.
Lorem ipsum dolor sit amet, consectetur adipiscing elit, sed do