3 Things to Outsource to your Virtual Assistant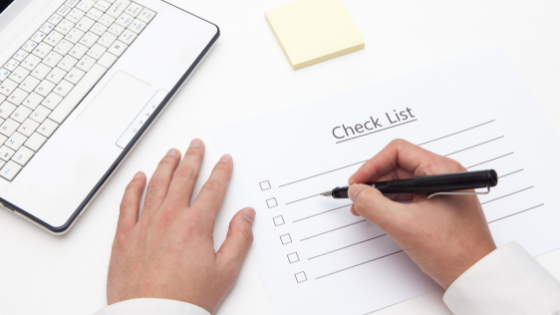 Thinking about what you can outsource to a virtual assistant?  I find that some small businesses, whether your veteran-owned or not; say their most difficult struggle is that there is too much on their plate.  Their days could be more productive if they would just outsource some of these items to someone.   That's where Virtual Assistants come into play. I can't say how smart it is to leverage your time with talented workers on your team than try and do it all yourself.    I will start by disclosing that your virtual assistant does NOT have to be well versed in all the things your small business may need. While you can find assistants that cover many areas,  I know many small business owners that outsource to numerous virtual assistants based on specialty.  Not sure what to outsource? Start by asking yourself the following.
 What do you feel you do that someone else can do for you?
 Is there anything you procrastinate on? Then ask yourself- are you procrastinating because you don't feel qualified to do that particular task?
 What do you just honestly have to do but DREAD doing yourself? As Marie Kondo would say when going through your closets- What tasks don't "spark you joy?"
There are hundreds of things you could outsource to your virtual assistant but today, I'm going to list out 3 and give you a small glimpse into them.
Administrative Work
What would you say if you came into work every day and by 9 am and when you arrived your email was sorted, prioritized and flagged for your attention?  Emails can take sometimes a good part of your morning to go through.   Knowing exactly what you should focus your attention to first can set the tone for your morning.  You could also shift administrative tasks.  Sending reminder emails to clients and/or team members, birthday phone calls and follow up phone calls to new clients after appointments.   All of these things are "client touches" as I like to call them. Ways you and or your staff are staying in touch with them, therefore giving them every opportunity to ask questions and know that they are being HEARD.
Building Content
Building social media content built for you is a great relief.  One calendar a week is a good place to start so you can keep up with the trends, and news.  Having someone that is able to update your website, keeping your content fresh such as images and blogs are important.  I believe that making sure you LOOK busy when you ARE busy shows, potential clients, that you are in demand.  Having a virtual assistant who thinks outside the box and understands your brand and social media is incredibly vital.  Here's a helpful blog that can get you started in the right direction.
Public Relations
A Virtual Assistant that can speak on your behalf, and represent your brand could be a crucial turning point for your success.  Having someone reach out to people like influencers, or local businesses that you want to collaborate with. Even them contacting local papers and letting them know about things you might be doing for the local community or charity is powerful because it helps you get more exposure, and it places you in front of your target audience. Also, organizing events, creating marketing plans for any evergreen products you may have is helpful. All of these things keep you focused on where you focus needs to be, building your company.
Remember, when hiring, you'll want to be very clear and concise on your brand. Your voice and how you want to move forward with your Virtual Assistant should be laid out for them. A couple of tips on training your new employee can be found HERE.
Lorem ipsum dolor sit amet, consectetur adipiscing elit, sed do