Easy Ways to Incorporate Community Involvement into Your Business Plan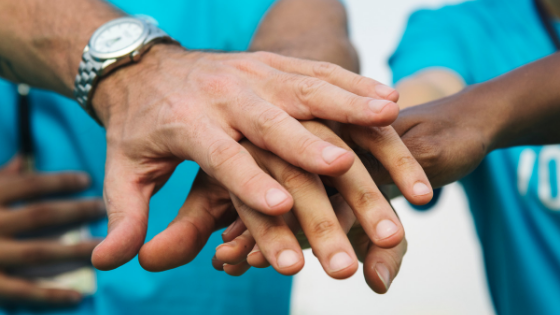 There are many benefits to being involved in your community. From increased employee morale and customer loyalty, to new business opportunities and ultimately more revenue – giving back is good for business. Of course, with the day-to-day demands of running your business, getting everything done is challenging. That's why it's essential to plan for community involvement.
If you don't, it's common to put it off for a time when you're less busy, but that time probably won't come. To make sure that doesn't happen, consider the following suggestions to incorporate community involvement into your business plan.
Do a Run or a Walk as a Team
A fun way to get involved is to participate as a team in a fundraising run or race. Popular options include the American Cancer Society's "Making Strides for Breast Cancer Walk" or the National MS Society's "Walk MS." All proceeds raised, including your race entry fee, go directly to the organization.
Alternatively, if getting physical is more your style, consider participating in one of the big obstacle course races like the Spartan Race, Warrior Dash, or Tough Mudder. With these races, you will have to pick your nonprofit and fundraise independent of the race entry fee, but many small businesses have success (and fun) doing it.
Getting involved this way is easy to plan for because the walks take place at the same time each year. If you decide this is the way you want to go, connect with the organization you're interested in, and they'll automatically send you annual registration materials.
Donate a Portion of Sales
Another option is to dedicate and donate a portion of your sales on a specific day. This type of involvement works best with restaurants and food service businesses. To get started, reach out to the parent associations at local schools and let them know you're willing to host fundraiser nights. Once you are on their radar, they will approach you and handle the advertising for each event. 
Volunteer as a Team
Another way to give back with your employees is to volunteer together, for instance at your local soup kitchen, park clean-up day, or Fischer House. To plan for this option, decide which time of year you want to get involved and connect with the organization. Their volunteer coordinator should be able to set you up with annual recurring opportunities.
Sponsor a Local Charity Event
Sponsoring an annual charity event is also an easy way to plan for and participate in community involvement. After you support the organization once, they will reach back out to you annually. To get started, talk to public organizations like the nearby military base's Spouses' Club, The Junior League, or the local chapters of national nonprofits.
Open up Your Space for Community Events 
If you have the physical space and there are times you're not using it, allow groups to come in and host events. For instance, a Wounded Warrior Project chapter in Colorado wanted to offer yoga classes but didn't have a space available to do it. To solve that problem, they partnered with a nearby business that only operated during the day. The company allowed the group to host once weekly evening yoga classes, which worked out well for everyone.
This option is easy to plan and execute once you make the connection because the group that's using your space will manage the process. All you need to do is make sure they have access to it.
As Ben Franklin once said, "If you fail to plan, you're planning to fail." By adding community involvement to your business plan, you can consistently give back to the community and enjoying the many benefits that come with doing so.
Lorem ipsum dolor sit amet, consectetur adipiscing elit, sed do