Tips for Making Your New Partnership a Success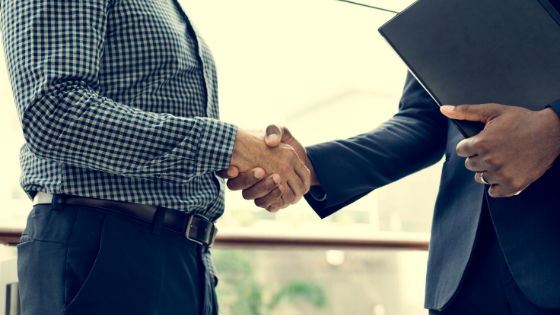 Taking on a partner in your business can benefit you in many ways. In an earlier post, we covered the pros and cons of a partnership. Today's post will help ensure your new partnership is a success.
Partnerships, like any relationships, take work. Many partnerships go astray because business owners fail to establish structure and clarity in the beginning. Others fail due to miscommunication and misunderstandings. Some of our following tips might seem like common sense. However, they serve as a vital and robust foundation on which you should build everything else.
Clearly Define Your Roles and Responsibilities
It's very common for partnerships to go astray because of undefined roles and responsibilities. To make sure that doesn't happen to you, plan out who will be responsible for handling which tasks and business decisions.
Will you maintain the ultimate say in operational decisions? Alternatively, are you willing to support your partner in whatever decision he or she makes? How will you handle covering for each other when one of you is unavailable?
After agreeing on roles and responsibilities, document the agreement.
Document Everything
Get everything in writing. From day-to-day employee issues to small office purchases and simple messages, write it all down. You'll keep the lines of communication open this way and protect yourself in case there's a disagreement or misunderstanding.
Some business owners find email to be an excellent system for documenting and storing communication records. Others use an operational binder to keep a running log on notes and key decisions. Either way, documenting everything is a hallmark of sound business operations and human resource management. It will also set you up for success with your partner.
Clarify Long-Term Goals
Make sure you're both aligned in terms of long-term goals. Clarifying goals ensures you're working together to achieve them. This suggestion might sound simple, but it's easy to make assumptions the lead to misunderstandings.
Set SMART (Specific, Measurable, Achievable, Relevant and Time-bound) goals that take you out as far as three years. Then, establish periodic strategy sessions to check your achievements against your goals and set new goals. This makes good business sense and ensures you're both on the same page.
Communicate Honestly and Clearly
Communicating clearly and effectively is hard work. Add to that the vast responsibilities associated with running a business, and you've got plenty of opportunities for miscommunication. Go into a partnership knowing this, and work hard to be a good communicator.
Remember to be honest and asking for what you need without assuming your partner already knows what it is. Also, it's important to be an active listener, which often means listening more than you talk. If you feel like you and your partner have gotten off track, take the time to meet and clarify areas of concern.
Establish an Exit Plan in the Beginning
Eventually, your partnerships will end. Whether it's because you sell the business, your partner has a life event and needs to step back, or you have an intractable disagreement. One way or another, there will be a day that you need to dissolve your partnership.
To make this process easier, discuss it in the beginning and of course, document it.
Forbes recommends researching your state laws for partnership dissolution requirements to ensure legal compliance. Clear communication, preplanning, and consistent documentation will help you build a stable foundation for your partnership and ensure long-term success. If you're interested in hearing more about how you can achieve success in business, check out our podcast and other resources.
Lorem ipsum dolor sit amet, consectetur adipiscing elit, sed do