5 Tips to Get More Media Coverage for Your Veteran-Owned Business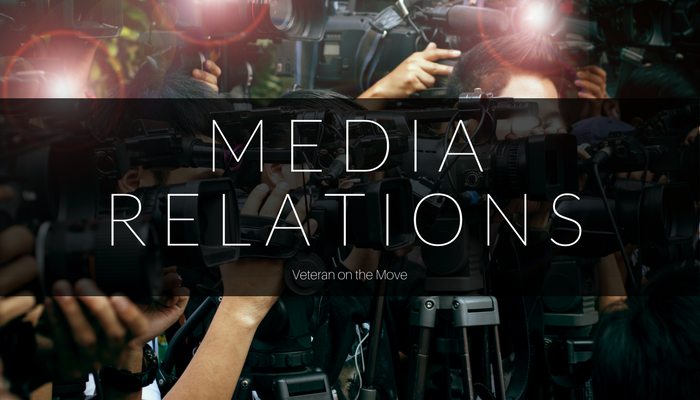 When you're just starting out in a new business, free publicity is pure gold. While social media, blogging, and other digital practices can help you increase brand recognition, media relations is still a vital core component to any brand strategy.
Why should you make press coverage a focus area? Being featured in a local or national media outlet can skyrocket your exposure. You'll benefit from:
Increased Brand Reputation: Your name and business will be brought front and center to a wider range of people. Even better, you'll be seen as an expert, a thought leader. You're the person in the know.
Social Media Boosting: Social media and press coverage go hand-in-hand. The mention of your brand name in the press will help to increase your followers. Having an effective social media strategy will take that initial boost, and keep those followers engaged.
Investors & Talent Acquisition: It can be challenging to find prospective investors, partners, and star employees when you are a new business. Getting media coverage helps to elevate you from that shaky start-up image to a viable opportunity.
Unfortunately, getting media coverage for your small business can be easier said than done. If you cannot afford to hire a public relations agency or professional, here are five ways you can increase your chances of being featured on key media outlets.
#1: Understand The Newsroom
Reporters receive a lot of press releases. Depending on the market, it can be thousands of them, every day. It is really easy to overlook small businesses hoping for that story angle. It's nothing personal, but they aren't great odds.
Even if your press release makes the cut – if there is a more exciting news story – you'll get bumped. There are no guarantees in submitting press releases.
The first thing you can do to improve your chances is to get to know each of your media outlets, the stories they cover, and which reporters tend to focus on which areas. Take notes along the way, and start building a list of the contact info for individual reporters who specialize in your areas of expertise.
#2: Be A Resource, Not a Pitch Master
Do you want to stand out from the masses of press releases? Turn yourself into a resource for individual reporters. Include them in your email marketing campaigns, and send frequent press blasts on trends in your community and your industry.
You want to be their go-to person for expert insight in your core competencies. Your goal should be to build relationships with your reporters and editors. This strategy takes time, but increases your chances of being picked from the crowd.
When your reporters come to expect quality content from you, they'll turn to you first when they need something good on a tight deadline.
#3: Avoid Mondays, Fridays, and Major Event Days
This goes back to understanding your newsroom. Mondays and Fridays are always extremely busy in the media world. Sending press releases on these days makes it extremely likely that they'll disappear into the black hole of emails.
You'll also want to avoid major event days like holidays, election days, and similar events. Reporters will likely be out in full force for these events, and not monitoring their emails for your press releases.
Ideally, send your press releases on Tuesdays or Wednesdays.
#4: Don't Send It & Forget It
Once you have sent your press release, do a follow up call. This gives the newsroom an extra heads up on your content, and gives you an extra 15-30 second opportunity to share why they should pay attention to your press release. Gathering the contact information for the individual reporters and editors will be key to success here.
#5: Make it Newsworthy
Your local newsroom isn't going to care about your latest sale, product, or service. That's what the advertising department before. You need to find the angle that makes your point newsworthy. You need to answer the question: "Why is this important to our readers/viewers right now?"
You don't have to be a public relations expert to have a successful media relations strategy for your business. Just keep the focus on the readers/viewers, and how can provide the most value to the reporters.
Contributor: Erika Heeren is the founder of Heeren Content & Strategy. With 14-years of experience marketing and public relations, she has a professional focus on integrated media spanning 16 different industries.
She works with small businesses and non-profit organizations to provide affordable, professional-quality content development, marketing, and public relations services. Her clients include local small business owners, marketing agencies, public universities, media outlets, Huffington Post-published authors, IT firms, and non-profit organizations.
A military spouse herself, Erika is an outspoken advocate for veteran and military spouse education, employment, and entrepreneurship. She also volunteers as a digital marketing instructor with Treasure Valley SCORE.
Heeren has been featured in NextGen Military Spouse, Veteran on the Move, Wright Stuff Radio, and Social Media Week.
Lorem ipsum dolor sit amet, consectetur adipiscing elit, sed do