Choosing the Right Franchise Opportunity for You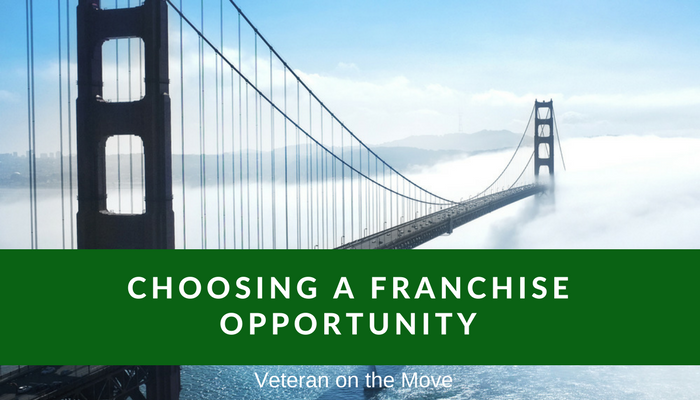 Starting a business is hard work, no matter which way you approach the process. If you have considered entrepreneurship, you may want to take a look at going the franchise route. Franchise opportunities can be overwhelming, so it's important to know what to look for.
The Benefits of Buying a Franchise
There are many benefits to buying a franchise. In fact, it may be a better option than starting from scratch for certain personalities and personal goals. For example, when you purchase a franchise:
You're working with a known brand. You don't have to work as hard to generate buzz about your new business, because people are already familiar with it.
You have a lot of support. Franchisors want to see you succeed. Your success means their brand is growing in a positive light. This may include substantial training, software platforms, and similar items. You will most definitely not be alone in this endeavor.
You'll have marketing assistance. Your franchisor has likely put a substantial amount of time and money into testing different marketing approaches for different markets. This means they know what needs to be done to help you succeed. You can count on them to help you promote the business in the most effective way possible.
The Drawbacks of Buying a Franchise
There are also some potentially negative aspects of running a franchise. It really depends on your vision for your career, your family goals, and your personal preference. When you purchase a franchise:
There are rules. Potentially a lot of them. However, it is important to remember that the parameters for marketing, operations, and other facets of the business are there because they've been proven to work. They're there for a reason, and you should take note.
They can be expensive to start up. Purchasing a reputable franchise can cost you anywhere from $30,000 to $200,000 or more. Carefully consider how long it will take you to see your return, and if that is acceptable to you.
They can be expensive to grow and maintain. Most franchisors require royalties and fee associated with marketing that you will be responsible for. You'll want to make sure you see a clear view of what your actual investment will be.
Before You Pursue a Franchise Opportunity
This information is by no means an all-inclusive list. What makes a franchise a good fit for a prospective small business owner lies heavily within that individual. If you're considering a franchise opportunity, here's a list of things you'll want to ask yourself first.
Question #1: What are my personal goals?
Do you want to start your own business to make a lot of money? Is spending more time with your family a main motivator? By establishing your direction first, you'll be able to make an objective decision when choosing a franchise.
Question #2: What interests me?
Almost every industry will have a franchise associated with it. Do you love fitness? Design? Hospitality? Retail? Customer Service? You'll want to pick a franchise that fits within your areas of interest – because you're going to be spending a great deal of time getting the business started.
Question #3: What's my budget?
It is extremely important to know your financial limits. You need to be able to focus on growing the business, not how to feed your family. Set a budget for yourself and keep it.
Question #4: What role do I want to play in my business?
What is your ideal day-to-day in your imagined business? Do you want to have a mostly management role, or do you like to be there in the trenches with your team? Franchisors vary on which side of the spectrum they want their franchisees to fall. Be sure to decide who you want to be in your business. You'll be much happier in the long run.
Choosing a franchise opportunity is a decision that you should weigh carefully. Don't be afraid to ask yourself the really deep questions about why you want to start your own business, and which franchise is a good fit. The greater care you take in choosing a franchise, the more likely you will enjoy the work and find success.
Be sure to tune into Veteran on the Move to hear from Chris Beyer, veteran and franchise expert.
Lorem ipsum dolor sit amet, consectetur adipiscing elit, sed do