How to Find and Hire the Right Employee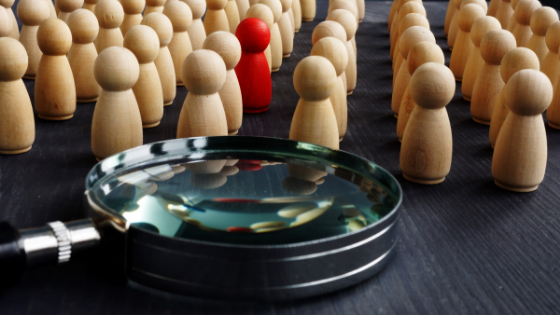 The process of finding and hiring a new employee can be challenging. If you make a mistake and hire the wrong person, it can cost you business and revenue. On the other hand, if you find the right person, your life will be easier and your business will benefit. We talked to an experienced human resource professional to get tips for finding and hiring the right employee, and we're sharing them in this post.
Create a Job Description
To start, carefully think through the work you want your new employee to do. Consider the tasks and the skills needed to accomplish the work and then write them down. Even if you're replacing another employee, take this opportunity to be thoughtful and build the position that best fits your business.
Include the following sections:  Job Title, Job Summary, Responsibilities and Duties, Required Qualifications and Experience. If you need some inspiration, you can use sample job postings as a reference.
Advertise in the Right Places
Next, use your job description to advertise the position. Post the job on free job sites, like Indeed, Hot Jobs Vet, SimplyHired, and Craigslist (when appropriate). Also, post your open position on LinkedIn and your other social media pages. If you have a storefront, don't forget to post an advertisement for your customers to see.
Prescreen With a Phone Interview
Once you have a few candidates who seem to be a fit your job, do brief phone interviews to learn a little more about them. Ideally, you want to determine whether or not you'd like to bring someone in for an in-person interview.
Start your phone calls with a quick description of the job. Then ask a few questions, like why the candidate is interested in the position and what experience they have that would help them be successful. Finally, close the call by allowing the candidate to ask you questions. When you decide you'd like to talk to a candidate further, schedule a formal, in-person interview.
Conduct a Formal Interview
Your in-person interviews should take no longer than an hour each. To make the most of the time, prepare a list of standard interview questions you'll use for all interviews. Focus on the skills and experience needed to be successful in the job. If you need some ideas to get you started, check out Glassdoor's list of interview questions.
Of course, you'll need to be careful not to ask questions that could lead you astray of employment law, no matter how friendly and comfortable an interview is. When in doubt, brush up ahead of time on the general off-limit interview questions.
Check References
Once a candidate impresses you enough to want to offer them the job, it's time to check their professional references. What you can and cannot ask when checking references depends on the laws in your state. Some states allow for deeper questioning, while others only permit a simple question like "would you rehire the candidate."
Use this guide by Nolo to track down your state's specific code or statute, and then use it to research the nuances of the law. We fully recommend taking the time to know this and your other state-specific employment laws.
Extend the Job Offer
Once you have the perfect candidate, you're ready to extend the job offer. You can extend a verbal offer, but you should follow it up with an offer in writing. Your written offer can be as simple as an email with the job title, compensation, and any benefits.
Close Out the Hiring Process
Finally, to wrap everything up, close any open online job postings. You'll also want to call or send out emails to notify any other candidates you spoke with on the phone or in person. These final steps are easy to forget, but doing them will save you time and earn you goodwill.
Of course, once you hire your new employee, you'll need to train them. An employee manual is an essential part of that process because it will help you share key information in an organized way. Be sure to check out our tips for creating an employee manual for your business.
Lorem ipsum dolor sit amet, consectetur adipiscing elit, sed do