Creating a SAS Business with Dane Maxwell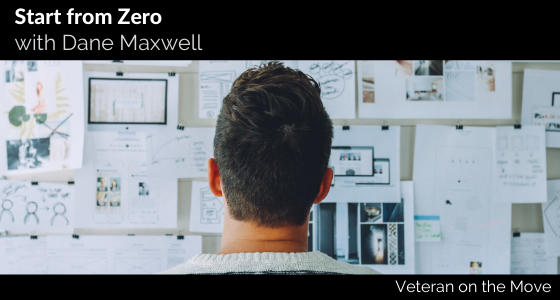 Podcast: Play in new window | Download
About this Episode
Today we are honored to host Dane Mawell on the show. Dane is an US Army veteran and a serial entrepreneur. His specialty is helping underdogs start successful businesses. Dane has had some great opportunities in life and has learned many lessons.  Tune into this episode to hear more about his journey and learn from his success story.
Key Points of Discussion
Dane Maxwell's life story

Being an entrepreneur

Starting of successful career

Greatest regret in life

Accepting happiness

Leadership and fear

Metacognitive training

Software as a potential business
Key Milestones of this Episode
[00:57] Dane's life story
[03:18] Entrepreneurship at an early age
[06:30] First successful business
[12:02] Greatest regret
[20:40] Hard time accepting happiness
[27:31] Fear and leadership
[33:49] Concept of metacognitive training
[40:10] Identity conflict and decision to be free
[43:53] Software as a potential business
Key Quotes
"The patterns are so unbelievably simple and in the end and then implementing them can cause an internal riot inside the brain."

"One of the most important things I've ever learned in my entire life is to not take things personally."

"Find anybody's pain and you have found an amazing business opportunity."

"Fear is used to conquer fear."

"I can't think of people that might have a stronger sense of identity in the world than a veteran."

"If you will sit still in a room and do nothing, the worst thing will come up right away."

"I would say don't look for what business you're going to start, look for the heart of Entrepreneurship; install that heart within you and then it's not going to matter."
About Our Guest  
Dane Maxwell is a serial entrepreneur and he has taken his businesses from mere ideas to seven figure companies within a brief period of 5 years. He has gone on to create over 15 millionaires with his teachings. He specializes in helping underdogs start successful businesses. He is the author of the upcoming book Start From Zero which teaches entrepreneurs a new way to build businesses quickly, without the risk, from scratch.
Start from Zero: Build Your Own Business & Experience True Freedom
About Our Sponsors

May is Military Appreciation Month, and Navy Federal Credit Union is proud to serve Active Duty military, veterans and their families.  No one is more reliable and committed than the men and women of the military.
That's why since 1933, Navy Federal Credit Union has been committed to being there for our members through all of life's challenges.
Join Navy Federal Credit Union in thanking service members during Military Appreciation Month. Show your appreciation with tweets, posts, captions and letters using #MissionMilitaryThanks.  Navy Federal Credit Union. Our Members Are The Mission.  
Navy Federal is Insured by NCUA.
Visit navyfederal.org/veteranmove for more information.
Don't forget to leave us a 5-star rating and review if you enjoyed the show. We would love to hear from you!
Download Joe Crane's Top 7 Paths to Freedom or get it on your mobile device. Text VETERAN to 38470. 
Join the Veteran on the Move on Facebook!
Check out Veteran on the Move on Facebook to connect with our guests! It's a great place where you can stay in touch with other veterans who are transitioning to entrepreneurship.  Get updates and free gouge on the people, programs and resources to help you in your transition to entrepreneurship.
Veteran On the Move podcast has published over 250 episodes. Our listeners have the opportunity to hear in-depth interviews conducted by host Joe Crane . The podcast features people, programs and resources to assist veterans in their transition to entrepreneurship.  As a result, Veteran On the Move has over 1,000,000 verified downloads through Stitcher Radio, SoundCloud, iTunes and RSS Feed Syndication making it one of the most popular Military Entrepreneur Shows on the Internet Today.
Lorem ipsum dolor sit amet, consectetur adipiscing elit, sed do