Creating Music with Brandon Mills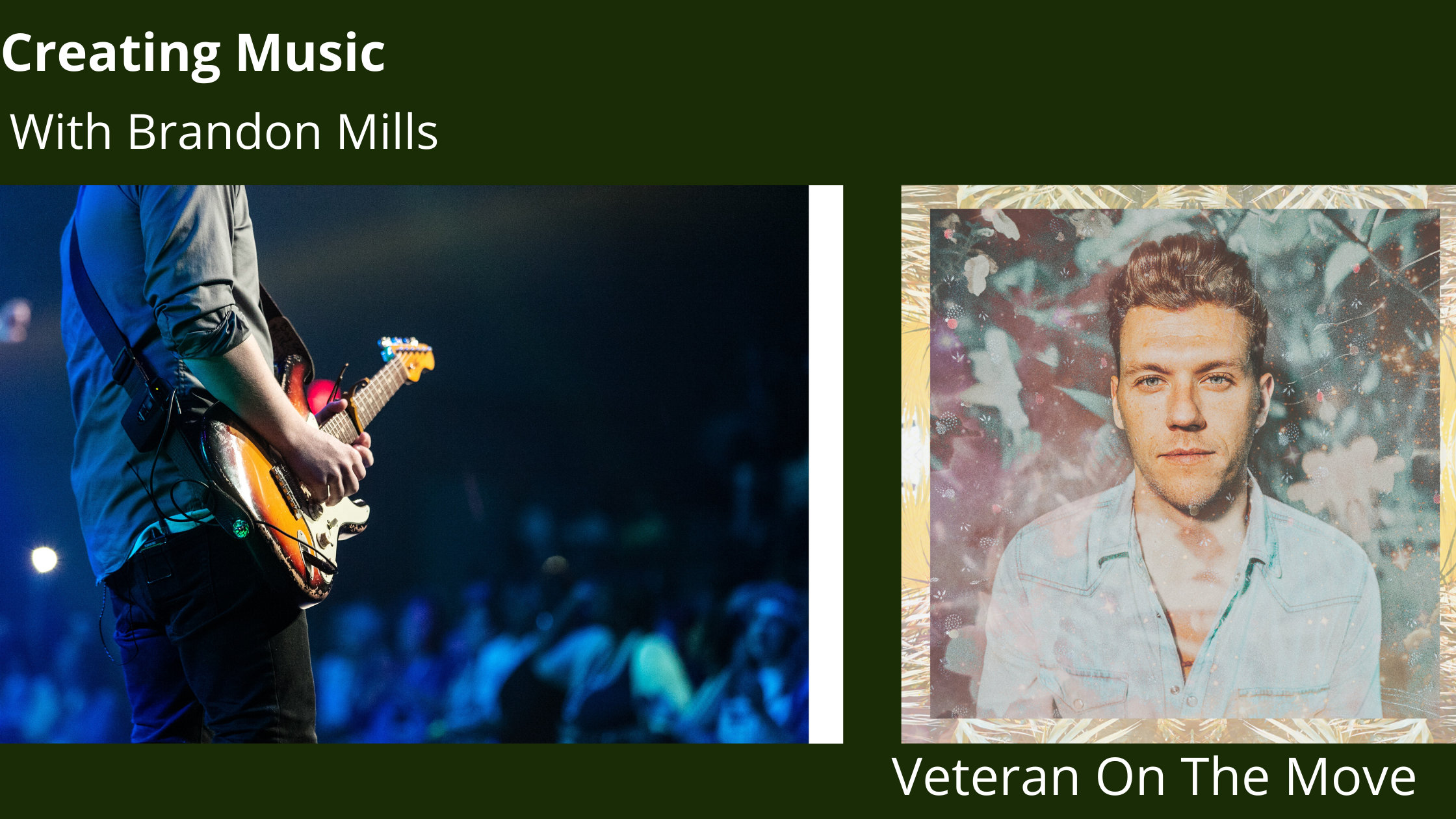 Podcast: Play in new window | Download
This week we have an episode that both Veterans and Bachelor fans will love! We're talking with musician and Marine Veteran Brandon Mills, who founded Brandon Mills Music and recently appeared on the Bachelor spin-off, Listen To Your Heart. In this episode, he gets candid about his transition from the Marine Corps and the journey that led him to becoming a musician. He speaks about the hardships he's faced in the music industry and how the Marine Corps instilled valuable skills to help him become successful.
"Taking the small steps everyday and having the discipline is what succeeds."  – Brandon Mills
About Our Guest  
Brandon Mills has walked many, many paths; some figurative, many literal. He moved around a lot growing up. He joined the Marine Corps at 19 and was deployed to Afghanistan and Iraq. He traveled across Europe, Africa, and the Middle East doing charity work for three years following his service. He trained military personnel for combat and had a taste of the high life working in Hawaii. All of this led Brandon to pursue his real passion – music. Brandon most recently appeared on The Bachelor spin-off, Listen To Your Heart. Brandon now resides in Nashville where he continues to work on his music.
Brandon Mills Music Website – https://www.brandonmillsmusic.com/
Follow Along on Facebook – https://www.facebook.com/BrandonMillsMusic
Follow Along on Instagram – https://www.instagram.com/BrandonMillsMusic
Follow Along on Twitter – https://twitter.com/BradonMillsMus
Watch On Youtube – https://www.youtube.com/channel/UCWz-ft6kkvUvO-1TpTTM59w
Listen On Spotify – https://open.spotify.com/artist/1x82IvqvbtUd9yyckJYsi6?si=nE_UHVVlRL6CeGq5OH8ySA
Listen on Apple Music – https://music.apple.com/us/artist/brandon-mills/1440959043
Join the conversation on our Facebook!
Check out
 Veteran on the Move on Facebook
 to connect with our guests and other listeners. A place where you can network with other like-minded veterans who are transitioning to entrepreneurship and get updates on people, programs and resources to help you in YOUR transition to entrepreneurship.
About Our Sponsors
Navy Federal Credit Union
Did you know members earn and save more a year—an average of $289 more, just by banking with Navy Federal Credit Union?
Here's how:
•Members can choose products with low or no fees, like one of our Free Checking Accounts.  
•Navy Federal Credit Union's average credit card APR is 3% lower than the industry average.
•Members earn up to 2x more with a Navy Federal savings account thanks to savings rates that are twice the industry average. 
• Navy Federal also helps members save on their next new or used auto loan with their great low rates.
Whether it's your first car or your dream car, Navy Federal is there to guide you into finding a comfortable monthly payment you can afford.
Plus, they have military discounts. Apply online or via their mobile app and get a decision in seconds. When you're a Navy Federal member, the more you're in, the more you win. To learn about all the ways to earn and save, visit  navyfederal.org.
Insured by NCUA. Dollar value based on 2018 study by Navy Federal. Message and data rates may apply. Visit navyfederal.org for more information.
Fiverr
Fiverr's marketplace helps you get more done with less. Fiverr connects businesses with freelancers who offer hundreds of digital services including graphic design, copywriting, web programming, film editing, and more!
Find what you're looking for instantly.
Search by service, deadline, price, reviews, and more.
You'll know exactly what you're paying for upfront – no negotiating needed.
24/7 customer service.
Quality talent you can count on.
Sellers have worked with some of the most influential brands in the world.
Finding talent for your project has never been easier — review seller ratings, buyer feedback, and select the right freelancer based on your budget.
Take Five and check out FIVERR.com and you will receive 10% off your first order by using my code VETERAN.
Want to be our next guest? Send us an email at interview@veteranonthemove.com. 
Did you love this episode? Leave us a 5-star rating and review! 
Download Joe Crane's Top 7 Paths to Freedom or get it on your mobile device. Text VETERAN to 38470.
Veteran On the Move podcast has published over 250 episodes. Our listeners have the opportunity to hear in-depth interviews conducted by host Joe Crane. The podcast features people, programs and resources to assist veterans in their transition to entrepreneurship.  As a result, Veteran On the Move has over 1,000,000 verified downloads through Stitcher Radio, SoundCloud, iTunes and RSS Feed Syndication making it one of the most popular Military Entrepreneur Shows on the Internet Today.
Lorem ipsum dolor sit amet, consectetur adipiscing elit, sed do