Digital Growth in 30 Days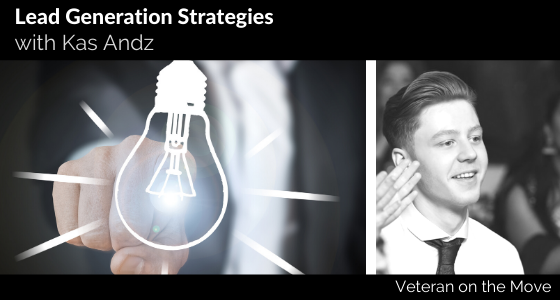 Podcast: Play in new window | Download
About this Episode
Today we are honored to host Kas Andz on the show. Kas grew up near Russia and moved to the UK when he was 5. Kas is an entrepreneur and has started multiple businesses. But the Pearl Lemon Leads business is different and growing fast.
Key Points of Discussion
   

Kas Andz introduction

   

Kas' transition and getting into business

   

Learning for success

   

Digital marketing business

   

Advice for Entrepreneurs

   

Useful software for small business owners

   

Getting in touch with Kas
Key Milestones of this Episode
[01:04] Getting to know about Kas
[04:23] Starting of business
[08:46] Diving into the courses
[17:37] Digital Marketing
[23:28] Biggest thing about Business
[24:44] Checklist Manifesto
[27:10] Advice for Entrepreneurs
[31:01] Software for business owners
[33:39] Getting in touch with Kas
Key Quotes by Kas Andz
"Pain is weakness leaving the body and that which does not kill you only makes you stronger".

"I guess the rigid education system doesn't really allow for freedom of creativity."

"You don't want to look at what you can't do but focus on what you can do."

"I so deeply craved it for so long that now I just love building relationships with people."

"If you have a culture that will put everybody in the position to succeed then you can simply just achieve a lot more together".
About Our Guest Kas Andz
Kas Andz is a Lead Gen expert and influencer. He has sent tens of millions of emails, generated millions in revenue for clients and booked sales meetings with the likes of Twitter, VMWare & Bentley! When he's not working, he's running marathons, gulping herbal tea or playing with his dog Tinks.
To hear more about Kaz's journey, download this episode now.
About Our Sponsor
As a veteran entrepreneur, you need a domain name that is easy to remember and accurately reflects your brand or business. Let .US serve you and choose a .US domain to stand out and get the domain name you really want. Reserve your .US domain name and website builder today for just $1 at www.launchwith.US.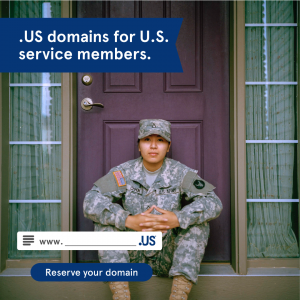 Don't forget to leave us a 5-star rating and review if you enjoyed the show. We would love to hear from you!
Download Joe Crane's Top 7 Paths to Freedom or get it on your mobile device. Text VETERAN to 38470. 
Join the Veteran on the Move on Facebook!
Check out Veteran on the Move on Facebook to connect with our guests! It's a great place where you can stay in touch with other veterans who are transitioning to entrepreneurship.  Get updates and free gouge on the people, programs and resources to help you in your transition to entrepreneurship.
Veteran On the Move podcast has published over 250 episodes. Our listeners have the opportunity to hear in-depth interviews conducted by host Joe Crane . The podcast features people, programs and resources to assist veterans in their transition to entrepreneurship.  As a result, Veteran On the Move has over 1,000,000 verified downloads through Stitcher Radio, SoundCloud, iTunes and RSS Feed Syndication making it one of the most popular Military Entrepreneur Shows on the Internet Today.
Lorem ipsum dolor sit amet, consectetur adipiscing elit, sed do