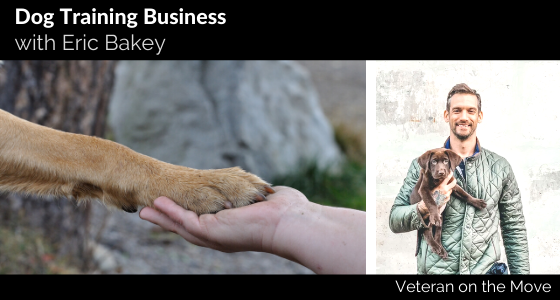 Podcast: Play in new window | Download
About this Episode
Today we are honored to host Eric Bakey on the show. Eric, a former US Army Veteran is the founder of Paradigm Dog Training. Eric struggled in life and in business but finally had some great opportunities and worked as Superintendent in one of the leading escalator manufacturing companies. Today Eric will talk about his learnings from the failures and his success story.
Key Points of Discussion
Eric's life story

Transition out of the Army

Freelancing with job

Starting new business

Military concepts in daily life

Importance of a target audience

Great marketing strategy

Advice for veterans
Key Milestones of this Episode
[01:02] Eric Bakey's life story
[02:14] Transition out of the Army
[05:27] Getting involved in side hustle
[07:35] Transition from job to starting a business
[12:45] Starting of new dog training business
[22:26] Applying military concepts in civilian life
[26:32] Arriving at the target audience
[28:37] Executing marketing strategy
[35:18] Advice for veterans
Key Quotes
 "It's really teaching the people how to communicate and be a leader and not just in their home but in other areas too."

"It's simply teaching them how to be clear with what they want from themselves and from their dogs."

"All of the fundamentals of business are very, very simple. They're not easy, but they're simple and you really should begin with just a legal notepad and a pen and write out. What are you really trying to accomplish? What makes you different? What kind of profits are you trying to make? What are you really trying to do? What is the impact you're trying to do?"

"Unless you can explain the problem that you were solving and how much that problem is worth to your target market, there's no sense in going any further."

"Be very clear as a Founder, who you are?"

"How do you lead and who do you serve and what is the value of what you sell and when you can?

"What do you want? But the secret is it's not about you. It's who you serve."
About Our Guest  
Eric Bakey is an army veteran entrepreneur. After cutting his teeth in direct response marketing, he founded a premium dog training business in Austin, TX. He combines leadership lessons learned in the military with street-smart persuasion skills to motivate both man & beast – developing disciplined dogs for fun and profit.
About Our Sponsors
Navy Federal Credit Union~at Navy Federal Credit Union, we want you to know that we have your back.  We've all faced tough challenges individually. But right now, we're facing some together.  And the safety of our members, employees, and community is our first priority.
We know our members will face these times head-on.  Still, at Navy Federal Credit Union, we want you to know that we have your back.  Because uncertain times call for reliable service. No matter what, we remain committed to serving all of our members, all of the time.  That means, our branches will remain open as long as possible. You can also get in touch with our world-class, member service. Whether you're on ship or ashore, at home or abroad.  We've had our members' backs for 87 years. In good times and bad.  Maybe that's why we've been named one of the best Military Credit Unions by U.S. News and World Report.  Serving active duty, veterans, and their families.
American Express is a registered service mark of American Express, used by Navy Federal under license.
Visit navyfederal.org/veteranmove for more information.

Use Fiverr to find freelance talent for your business or project.  Finding the right freelancer can be time consuming, frustrating and expensive.  Where do you go to find the talent? How much will it cost? How can you be certain they will deliver?  Fiverr's marketplace helps you get more done with less. Fiverr connects businesses with freelancers who offer hundreds of digital services including graphic design, copywriting, web programming, film editing and more.  Find what you are looking for instantly. Check out Fiverr.com and you will get 10% off your first order if you use my code  veteran when you check out.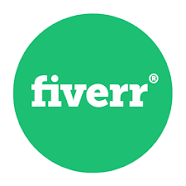 Don't forget to leave us a 5-star rating and review if you enjoyed the show. We would love to hear from you!
Download Joe Crane's Top 7 Paths to Freedom or get it on your mobile device. Text VETERAN to 38470. 
Join the Veteran on the Move on Facebook!
Check out Veteran on the Move on Facebook to connect with our guests! It's a great place where you can stay in touch with other veterans who are transitioning to entrepreneurship.  Get updates and free gouge on the people, programs and resources to help you in your transition to entrepreneurship.
Veteran On the Move podcast has published over 250 episodes. Our listeners have the opportunity to hear in-depth interviews conducted by host Joe Crane . The podcast features people, programs and resources to assist veterans in their transition to entrepreneurship.  As a result, Veteran On the Move has over 1,000,000 verified downloads through Stitcher Radio, SoundCloud, iTunes and RSS Feed Syndication making it one of the most popular Military Entrepreneur Shows on the Internet Today.
Lorem ipsum dolor sit amet, consectetur adipiscing elit, sed do