Ignyte Assurance Platform with Max Aulakh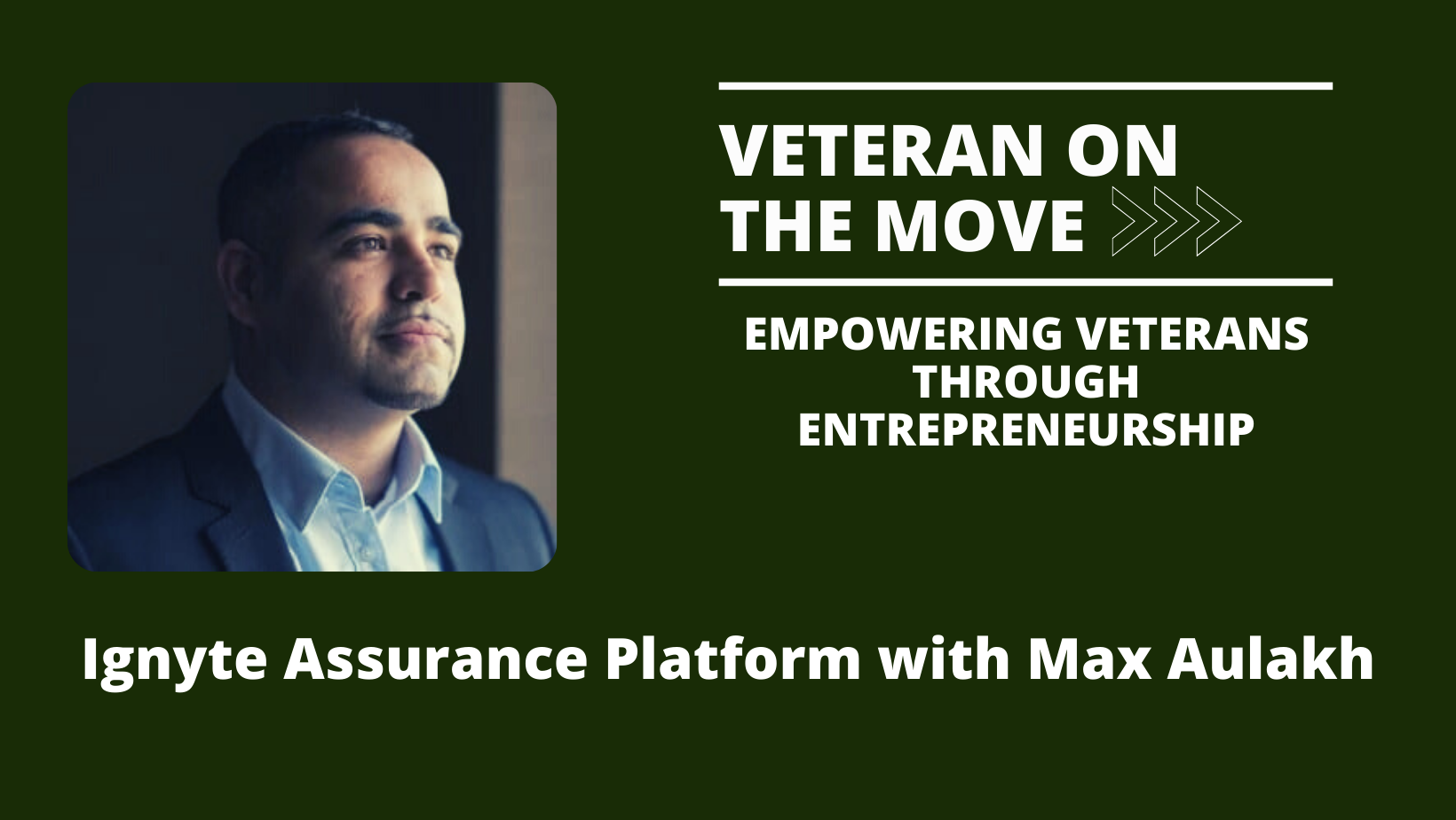 Podcast: Play in new window | Download
This week Joe is joined by Air Force Veteran Max Aulakh, the founder and CEO of Ignyte Assurance Platform. Max served in Security Forces, deploying to both Iraq and Afghanistan. He transitioned out of the military in 2009, during a difficult job market, and started working as a defense contractor. Max entered the world of cybersecurity and entrepreneurship. He discusses the importance of market validation, his journey for the American dream, and details about his latest company Ignyte Assurance Platform. 
Check out more about Ignyte Assurance Platform here. 
About Our Guest 
Max Aulakh is the CEO and Founder of Ignyte Assurance Platform. He is recognized for his expertise in automating all aspects of DoD & Commercial cyber compliance issues. He gained his start in security as a U.S Air Force Security Leader during Operation Iraqi Freedom and Operation Enduring Freedom, where he built his first-of-kind cyber readiness inspection automation capability to identify and analyze vulnerabilities and threats to mission-critical systems supporting the military. He went out and started several cybersecurity products and formed different companies including his latest venture Ignyte Assurance. He is a business leader but also a technical practitioner. Max is routinely sought after for his advice and input into meeting complex cyber federal standards. He has presented at major security conferences.
Join the conversation on Facebook!
Check out Veteran on the Move on Facebook to connect with our guests and other listeners. A place where you can network with other like-minded veterans who are transitioning to entrepreneurship and get updates on people, programs and resources to help you in YOUR transition to entrepreneurship.
About Our Sponsors

Navy Federal Credit Union 
Navy Federal Credit Union helps you take control of your finances after the holidays. You can get a low intro APR on their Platinum Credit Card, it's their lowest rate card and it's a great tool to pay down debt. Navy Federal even has multiple savings and investing options to help you get closer to your financial goals. They offer digital tools and educational resources to help guide your decisions. With Navy Federal, you can automate your savings and investing to put your money to work for you, even as you sleep. Plus, you can buy fractional shares.
Learn more at navyfederal.org.
Savings products insured by NCUA. Investment options are available through Navy Federal Investment Services and are not insured by NCUA.
At Navy Federal, our members are the mission.  
Camp Lejeune Historic Drinking Water 
If you or a loved one were stationed at Camp Lejeune prior to 1985, please visit here to register for the notification database, to find more information on benefits, and project updates. 
Want to be our next guest? Send us an email at interview@veteranonthemove.com. 
Did you love this episode? Leave us a 5-star rating and review! 
Download Joe Crane's Top 7 Paths to Freedom or get it on your mobile device. Text VETERAN to 38470.
Veteran On the Move podcast has published over 410 episodes. Our listeners have the opportunity to hear in-depth interviews conducted by host Joe Crane. The podcast features people, programs, and resources to assist veterans in their transition to entrepreneurship.  As a result, Veteran On the Move has over 7,000,000 verified downloads through Stitcher Radio, SoundCloud, iTunes and RSS Feed Syndication making it one of the most popular Military Entrepreneur Shows on the Internet Today
Lorem ipsum dolor sit amet, consectetur adipiscing elit, sed do