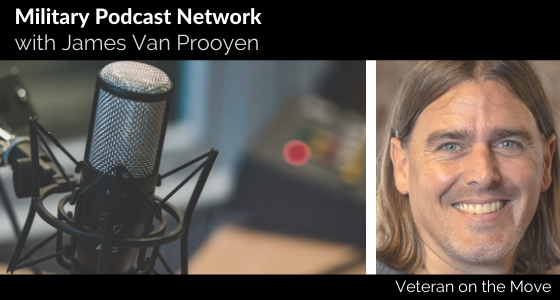 Podcast: Play in new window | Download
About this Episode
Today we are honored to host James Van Prooyen on the show. James served in the Air Force for 20 years in tactical communications and computer systems.  Entrepreneurship was in the family as James was growing up and was always something he wanted to pursue. James focused on his military career until he retired and then transitioned into business eventually becoming a military podcaster.   
Key Points of Discussion
   

Introduction of James Van Prooyen

   

James' journey after serving in the Air Force

   

Being around Business Owners

   

Starting a Podcast

   

Relationships and Network

   

Taking risks

   

Making a difference and solving problems
Key Milestones of this Episode
[01:30] Getting to know about James
[03:10] Transitioning out of the Air Force
[06:33] Volunteering in Podfest
[13:03] How James started his own podcast
[17:00] Building Relationships
[23:30] Marketing with Podcasting
[25:45] Are you unemployable?
[28:45] Advice
Key Quotes by James Van Prooyen
"Someday I want to be like these people that I am around."

"I learned over time from one on one conversations and stories and the podcast I started listening to about business."

"That's where I started to think about what I care about myself if I wanted to start a podcast myself."

 "Just the relationships alone are worth it to me."

"I wanted to create a long term lifestyle that was on my own terms."
About Our Sponsor
Veteran entrepreneurs like you need a website address that'll make you stand out.  Choose
a .US domain!  .US is easy to remember and connects your cause, business, or idea
with the country you've served.  Reserve your .US domain name and website builder for
just $1 for a whole year at www.launchwith.US.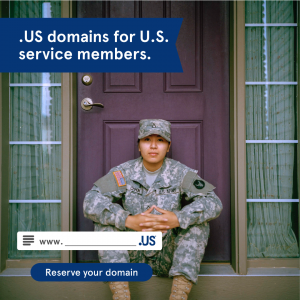 About Our Guest James Van Prooyen
James Van Prooyen has an IT background from a twenty-year career in the Air Force. He is the cofounder of the Military Podcast Network. James is the host of the Veterans In Business Show and cohost of the Ragnar Life Podcast. He is also a Bunker Labs chapter city leader in San Francisco.
To hear more about James's success, download this episode now.
Don't forget to leave us a 5-star rating and review if you enjoyed the show. We would love to hear from you!
Download Joe Crane's Top 7 Paths to Freedom or get it on your mobile device. Text VETERAN to 38470. 
Join the Veteran on the Move on Facebook!
Check out Veteran on the Move on Facebook to connect with our guests! It's a great place where you can stay in touch with other veterans who are transitioning to entrepreneurship.  Get updates and free gouge on the people, programs and resources to help you in your transition to entrepreneurship.
Veteran On the Move podcast has published over 250 episodes. Our listeners have the opportunity to hear in-depth interviews conducted by host Joe Crane . The podcast features people, programs and resources to assist veterans in their transition to entrepreneurship.  As a result, Veteran On the Move has over 1,000,000 verified downloads through Stitcher Radio, SoundCloud, iTunes and RSS Feed Syndication making it one of the most popular Military Entrepreneur Shows on the Internet Today.
Lorem ipsum dolor sit amet, consectetur adipiscing elit, sed do