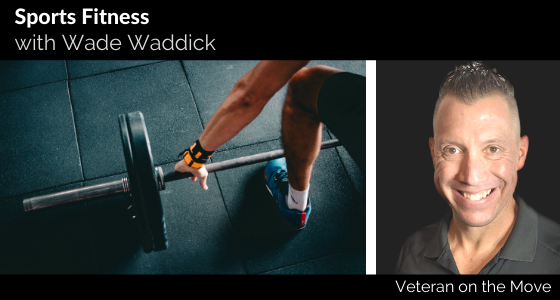 Podcast: Play in new window | Download
Sports Fitness
About this Episode
Today we are honored to host Wade Waddick on the show. Wade served in the Navy as an electrical engineer. He served 4 years in the Marine Corps and was stationed to provide security to the United States Naval Academy.
Wade is an Entrepreneur and started multiple businesses. But the business named under Patriot Sports Nutrition is different as the earning from this would be given to wounded veterans. 
Key Points of Discussion
   

Wade Waddick's introduction

   

Wade's transition from the military

   

Business partner

   

Soft skills for Veterans

   

Wade's analogy

   

Giving back 
Key Milestones of this Episode
[01:09] Getting to know about Wade
[02:16] Wades's transition
[03:41] First Job in Fitness
[12:12] Wade's mistake on his business venture
[16:31] Wade's biggest weakness
[19:54] Working with business coaches
[27:07] Learning from military
[28:19] Important of soft skills
[30:36] Creation of Patriot sports nutrition
[28:27] Resources for veteran to start a business
Key Quotes by Wade Waddick
"When you went out on your own you probably weren't mistake-free."

"Divorce can be expensive; so can starting a business with a business partner."

"Military is successful because of all those little acronyms and systems and checkpoints and attention to detail and they teach the same way over and over so you get the same product and that's the super huge."

"I believe in human nature that we're inherently wired to do good."

"You're never going to accomplish anything really, really, great by yourself."

"You can't be a successful business person if you're always in the trenches fighting the war."
About Our Sponsor
As a veteran entrepreneur, you need a domain name that is easy to remember and accurately
reflects your brand or business. Let .US serve you and choose a .US domain to stand out
and get the domain name you really want. Reserve your .US domain name and website
builder today for just $1 at www.launchwith.US.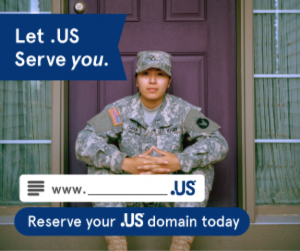 About Our Guest Wade Waddick
Wade is a father, a Marine Corps veteran, entrepreneur, public speaker, and podcast host. His life has been dedicated to serving. He has raised over $60,000 for the veteran community and he is only getting started.
To hear more about Wade's success, download this episode now.
Don't forget to leave us a 5-star rating and review if you enjoyed the show. We would love to hear from you!
Download Joe Crane's Top 7 Paths to Freedom or get it on your mobile device. Text VETERAN to 38470. 
Join the Veteran on the Move on Facebook!
Check out Veteran on the Move on Facebook to connect with our guests! It's a great place where you can stay in touch with other veterans who are transitioning to entrepreneurship.  Get updates and free gouge on the people, programs and resources to help you in your transition to entrepreneurship.
Veteran On the Move podcast has published over 250 episodes. Our listeners have the opportunity to hear in-depth interviews conducted by host Joe Crane . The podcast features people, programs and resources to assist veterans in their transition to entrepreneurship.  As a result, Veteran On the Move has over 1,000,000 verified downloads through Stitcher Radio, SoundCloud, iTunes and RSS Feed Syndication making it one of the most popular Military Entrepreneur Shows on the Internet Today.
Lorem ipsum dolor sit amet, consectetur adipiscing elit, sed do