Security Secrets for Today's Dangerous World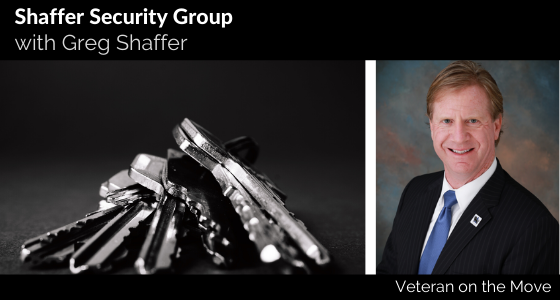 Podcast: Play in new window | Download
About this Episode
Today we are honored to host Greg Shaffer on the show. Greg is a Coast Guard Veteran and is the founder and president of "Shaffer Security group."  Greg had some great opportunities in life while serving in the US Coast Guard.  He is an expert in crisis management and designing, implementing and managing security for high profile, large-scale special events.  Today Greg will talk about security and self-awareness.
Key Points of Discussion
Greg Shaffer's life story

Working in FBI

Being a successful entrepreneur

Security; need of the hour

Gun and politics

Writing a book

Advice for veterans
Key Milestones of this Episode
[00:54] Greg's life story
[03:22] Working in FBI
[06:29] Transition into successful entrepreneur
[09:26] Facts about security
[16:21] Dangers of guns for the society
[23:45] Importance of awareness
[27:33] Book about security
[29:39] Advice for veterans
[31:12] Helping other people
Key Quotes
"I can go out there and tell people why they need to hire me."

"

Do you know that the number one cause for women to die in the workplace is from violence

."

"Completely oblivious to everything around them and the bad guys know and that's what they target."

"You're never going to get rid of guns in America and this is for two reasons;  one is part of our culture and other is the 2nd Amendment."

"The body can't go where the mind has never been."
About Our Guest  
Greg Shaffer is recognized as a Subject Matter Expert on Active Shooter and Terrorism Matters.  He has over 31 years of law enforcement experience to include twenty years with the FBI and six years serving on their elite "Hostage Rescue Team".  Additionally, he is the founding partner of Shaffer Security Group, a global security and risk management specialty firm based in Dallas, Texas.
Greg is the author of best-selling book, Stay Safe – Security Secrets for Today's Dangerous World" and the host of Investigation Discovery Channel's docu-drama, "Body Cam – Behind the Badge". 
Stay Safe – Security Secrets for Today's Dangerous World
About Our Sponsors

Navy Federal Credit Union~at Navy Federal Credit Union, we want you to know that we have your back.  We've all faced tough challenges individually. But right now, we're facing some together.  And the safety of our members, employees, and community is our first priority.
We know our members will face these times head-on.  Still, at Navy Federal Credit Union, we want you to know that we have your back.  Because uncertain times call for reliable service. No matter what, we remain committed to serving all of our members, all of the time.  That means, our branches will remain open as long as possible. You can also get in touch with our world-class, member service. Whether you're on ship or ashore, at home or abroad.  We've had our members' backs for 87 years. In good times and bad.
Maybe that's why we've been named one of the best Military Credit Unions by U.S. News and World Report.  Serving active duty, veterans, and their families.
Navy Federal Credit Union. Our Members Are The Mission.  Insured by NCUA.
American Express is a registered service mark of American Express, used by Navy Federal under license.
Visit navyfederal.org/veteranmove for more information.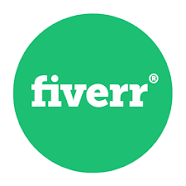 Where do you go to find on-demand talent?  There's no doubt finding the right freelancer can be time-consuming, frustrating, and expensive.  Whether you're launching your first business, scaling your current business or if you're in need of extra support to complete a project, Fiverr is here to help you evolve, adapt, and grow. Fiverr connects businesses with freelancers who offer hundreds of digital services including graphic design, copywriting, web programming, film editing, and more.
In fact, several tasks involved in the production of this podcast are done by talented people we found on fiverr.  I've used fiverr for over 6 years and I have never been disappointed.  You can Search by service, deadline, price, reviews, and more.  You'll know exactly what you're paying for upfront – no negotiating needed.  24/7 customer service its Quality talent you can count on.
Check out FIVERR.com today and receive 10% off your first order by using my code VETERAN
Don't forget to leave us a 5-star rating and review if you enjoyed the show. We would love to hear from you!
Download Joe Crane's Top 7 Paths to Freedom or get it on your mobile device. Text VETERAN to 38470. 
Join the Veteran on the Move on Facebook!
Check out Veteran on the Move on Facebook to connect with our guests! It's a great place where you can stay in touch with other veterans who are transitioning to entrepreneurship.  Get updates and free gouge on the people, programs and resources to help you in your transition to entrepreneurship.
Veteran On the Move podcast has published over 250 episodes. Our listeners have the opportunity to hear in-depth interviews conducted by host Joe Crane . The podcast features people, programs and resources to assist veterans in their transition to entrepreneurship.  As a result, Veteran On the Move has over 1,000,000 verified downloads through Stitcher Radio, SoundCloud, iTunes and RSS Feed Syndication making it one of the most popular Military Entrepreneur Shows on the Internet Today.
Lorem ipsum dolor sit amet, consectetur adipiscing elit, sed do