Running a Business on Active Duty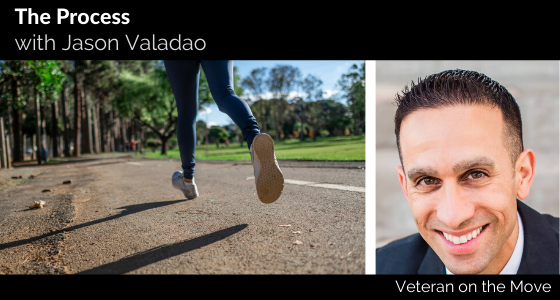 Podcast: Play in new window | Download
About this Episode
Today we are honored to host Jason Valadão on the show. Jason is an active duty Doctor in the United States Navy and is the founder and president of several startups. With 19 years of military service on land, in the air, on sea, and in hospitals, along with many years as a professor, coach and mentor, Jason had some great opportunities in life.  Tune into this episode to learn more about Jason Valadão and his journey.
Key Points of Discussion
Jason

Valadão

's life story

Being a doctor; a childhood dream

Running business while on active duty

Primary and Tricare manager

SteadyMD; a revolutionary startup

Writing a book

Advice for veterans
Key Milestones of this Episode
[01:18] Jason's life story
[02:22] Pursuing childhood dream
[05:06] Business while being on active duty
[09:46] Primary care manager
[12:17] How SteadyMD works
[16:52] Experience with Masterminds
[20:10] Basic concept of Masterminds and benefits of it
[28:00] Advice for veterans
Key Quotes
"So that is what's really cool about Mastermind groups as you bring people together you get involved in a topic and whether it's 20 minutes 40 minutes you start diving in."

"I was taught the concept of a mastermind being as where you take a book to study and basically you assign everybody's assigned reading."

"Things that you want in life, whether it's getting involved with investing in real estate, whether it's starting your own business, whether it's how you want to interact with your family and be a better father, brother, husband, wife or be a better coworker to your colleagues."

"John Maxwell wrote that, everyone communicates but few connect."

"And so what I love about being a mastermind leader or facilitator is it's not about me on a Podium just lecturing. It's about everyone in the group contributing and that contribution is what Society is all about."

"Find mentors in different areas of your life that are important."
About Our Guest  
Jason Valadão knows the challenges everyday people face when it comes to creating a fulfilling life. While Jason is 100% inspiring living proof, he has overcome many challenges by anyone's standards – a leader of men and women in uniform, has taught and mentored at several universities, survived cancer, is a father, and is currently a doctor of family and sports medicine in the United States Navy – his secret for true fulfillment has nothing to do with time or to-do lists. His keen sense and ability to help others through both their struggles and aspirations makes his message unique and inspiring.
Exceptional Every Day: An Empowering Process to Unlock Your Why and Transform Your Life
About Our Sponsors

Navy Federal Credit Union~at Navy Federal Credit Union, we want you to know that we have your back.  We've all faced tough challenges individually. But right now, we're facing some together.  And the safety of our members, employees, and community is our first priority.
We know our members will face these times head-on.  Still, at Navy Federal Credit Union, we want you to know that we have your back.  Because uncertain times call for reliable service. No matter what, we remain committed to serving all of our members, all of the time.  That means, our branches will remain open as long as possible. You can also get in touch with our world-class, member service. Whether you're on ship or ashore, at home or abroad.  We've had our members' backs for 87 years. In good times and bad.
Maybe that's why we've been named one of the best Military Credit Unions by U.S. News and World Report.  Serving active duty, veterans, and their families.
Navy Federal Credit Union. Our Members Are The Mission.  Insured by NCUA.
American Express is a registered service mark of American Express, used by Navy Federal under license.
Visit navyfederal.org/veteranmove for more information.
Don't forget to leave us a 5-star rating and review if you enjoyed the show. We would love to hear from you!
Download Joe Crane's Top 7 Paths to Freedom or get it on your mobile device. Text VETERAN to 38470. 
Join the Veteran on the Move on Facebook!
Check out Veteran on the Move on Facebook to connect with our guests! It's a great place where you can stay in touch with other veterans who are transitioning to entrepreneurship.  Get updates and free gouge on the people, programs and resources to help you in your transition to entrepreneurship.
Veteran On the Move podcast has published over 250 episodes. Our listeners have the opportunity to hear in-depth interviews conducted by host Joe Crane . The podcast features people, programs and resources to assist veterans in their transition to entrepreneurship.  As a result, Veteran On the Move has over 1,000,000 verified downloads through Stitcher Radio, SoundCloud, iTunes and RSS Feed Syndication making it one of the most popular Military Entrepreneur Shows on the Internet Today.
Lorem ipsum dolor sit amet, consectetur adipiscing elit, sed do