Tactical Products and Coffee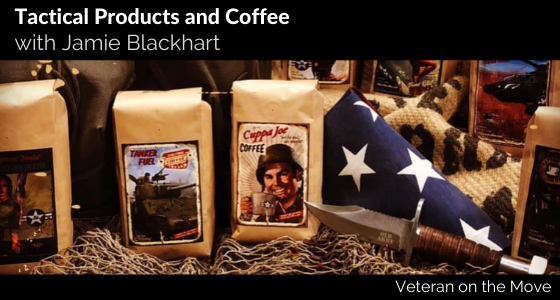 Podcast: Play in new window | Download
About this Episode
Today we are honored to host Jamie Blackhart on the show. Jamie, is a former US Army Veteran and the founder of Old Army Coffee and Advisor Tactical. Jamie worked as a Lighting Manager for the Western US and Pelican and Senior Manager of North America for SureFire. Today Jamie will talk about his learnings from the failures and his success story.
Key Points of Discussion
Jamie's life story

Transition out of the Army

Getting involved in business during Active duty

Knowing about competitor

Struggle in the beginning

Great business idea and marketing strategy

Advice for the Veterans
Key Milestones of this Episode
[00:59] Jamie Blackhart's life story
[02:16] Transition out of the Army
[05:45] Getting into entrepreneurship
[08:27] Getting involved into import business
[12:45] Comparison with the competitor
[17:01] Benefits of importing products from Spain over China
[21:30] Struggle in the beginning
[28:14] Setting up retail sales of products
[29:23] Advice for veterans
[32:29] Skills and Capabilities for successful entrepreneur
Key Quotes 
 "There are so many people who are doing it, but there's only a handful that are doing it well."

"You just have to make sure that the passion is there, the product is there, and the people are there and I think that's what is going to really separate you out."

 "You don't have to be a genius to come up with a great idea.  if you're motivated, get into that space and do the very best job you can."

"You gotta expect to get knocked out all the time. And it's how you pick yourself back up and focus on your project that's going to separate you out from everyone else."

"When you are starting a new business just ask people who have get it."

"Don't be afraid to ask for help. That's what's going to set you up."

"Be a gatherer of information and start putting your program together and even finding out if it's going to be a value for you to move forward with it, or if you want to partner with someone who knows what they're doing".

"Reach out for help. Ask the question and be open to criticism.  All your ideas are great. And then look at your demographics and just really be a student of success on this and reach out to mentors. I can't overemphasize that enough, mentorship."
About Our Guest  
Jamie is a recently retired Sergeants Major who spent more than 30 years in the Army. He started his companies, Advisor Tactical Products and Old Army Coffee with a simple mission: Build a team of Veterans while putting them to work and continue a new mission of service. Advisor Tactical Products is a Sales and Consulting company that hires Veteran military and law enforcement as product and factory sales reps. Old Army Coffee hires Veterans to make, package, market and sell an outstanding cup of coffee. They ensure that a taste of home is within reach.
About Our Sponsors
Navy Federal Credit Union~Earn more rewards on your everyday spending with the Navy Federal More Rewards American Express® Card.  The More Rewards card offers 3 times points on gas & transit which means rideshares, tolls, parking lots, buses, and more!  Plus, you'll earn 1 point on everything else
The More Rewards Card is accepted at more places than ever, including millions of small businesses across the U.S.  It's the perfect addition to your wallet. Navy Federal is "Federally insured by NCUA."
American Express is a registered service mark of American Express, used by Navy Federal under license.
Visit navyfederal.org/veteranmove for more information.

AMVETS ~
FOR THE 33rd CONSECUTIVE YEAR, a massive motorcycle run will take place in the nation's capital over Memorial Day Weekend to raise awareness of the plight of U.S. prisoners of war and the 82,000 service members still missing in action. The ride will be known as 'Rolling To Remember.' The 2020 ride will also address the national suicide epidemic taking the lives of more than 20 military veterans a day. In close partnership with several other patriotic organizations,
AMVETS
is organizing what is expected to be the nation's largest political demonstration of 2020 and the world's largest one-day motorcycle event.
AMVETS invites you to join us in ensuring that our elected leaders never forget the sacrifices made by those who have taken an oath to defend this nation. The event is free to the public, but sign up to ride, volunteer, or donate by going to rollingtoremember.com. Once again, that's rollingtoremember.com.
Use Fiverr to find freelance talent for your business or project.  Finding the right freelancer can be time consuming, frustrating and expensive.  Where do you go to find the talent? How much will it cost? How can you be certain they will deliver?  Fiverr's marketplace helps you get more done with less. Fiverr connects businesses with freelancers who offer hundreds of digital services including graphic design, copywriting, web programming, film editing and more.  Find what you are looking for instantly. Check out Fiverr.com and you will get 10% off your first order if you use my code veteran when you check out.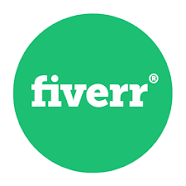 Don't forget to leave us a 5-star rating and review if you enjoyed the show. We would love to hear from you!
Download Joe Crane's Top 7 Paths to Freedom or get it on your mobile device. Text VETERAN to 38470. 
Join the Veteran on the Move on Facebook!
Check out Veteran on the Move on Facebook to connect with our guests! It's a great place where you can stay in touch with other veterans who are transitioning to entrepreneurship.  Get updates and free gouge on the people, programs and resources to help you in your transition to entrepreneurship.
Veteran On the Move podcast has published over 250 episodes. Our listeners have the opportunity to hear in-depth interviews conducted by host Joe Crane . The podcast features people, programs and resources to assist veterans in their transition to entrepreneurship.  As a result, Veteran On the Move has over 1,000,000 verified downloads through Stitcher Radio, SoundCloud, iTunes and RSS Feed Syndication making it one of the most popular Military Entrepreneur Shows on the Internet Today.
Lorem ipsum dolor sit amet, consectetur adipiscing elit, sed do