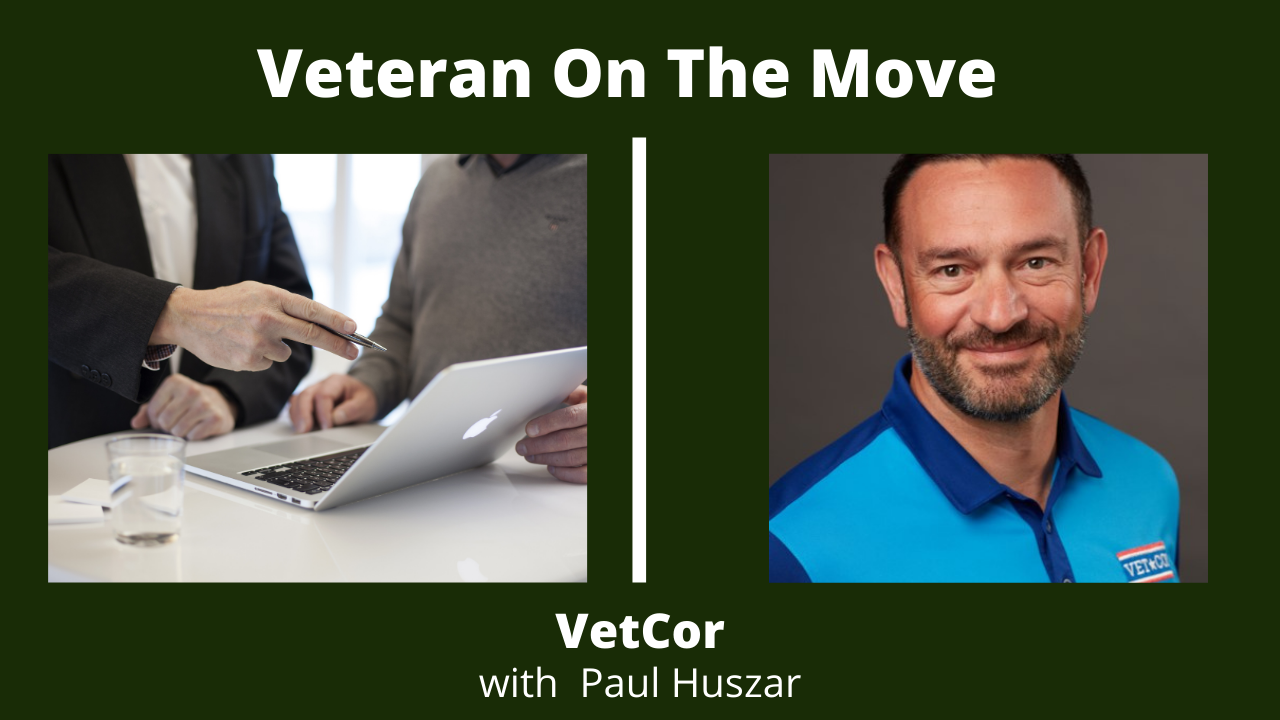 Podcast: Play in new window | Download
If you're transitioning from Active Duty, then this is a great episode for you! Today we're speaking with Army Veteran, Paul Huszar, CEO of VetCor and Team VetCor. VetCor is a restoration company focused on creating meaningful and sustainable employment opportunities for veterans, while Team Vetcor is
a holding company composed of several companies focused on creating business ownership opportunities for veterans and their immediate family members through franchising VetCor. Paul speaks about his career in the Army, the challenges he experienced when he transitioned from Active Duty and how he ended up as the President and now majority owner of VetCor and Team VetCor. 
Are you a Veteran who is transitioning to Entrepreneurship? Then check out this FREE download for the Top 29 Entrepreneurship Programs for Veterans & their families! Download Here —> https://bit.ly/31xfz8S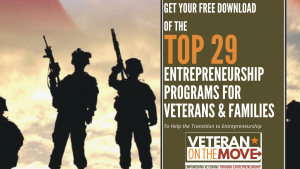 About Our Guest
LTC(R) Paul Huszar, CFE, P.E. is the CEO of VetCor, a restoration company focused on creating meaningful and sustainable employment opportunities for veterans, and Team VetCor, a holding company composed of several companies focused on creating business ownership opportunities for veterans and their immediate family members through franchising VetCor. Paul served 23 years on active duty including four combat tours in Iraq, service as the Dean of the U.S. Army Engineer School, and commanding Joint Task Force Eagle in 09-10, a 1,000+ Soldier and Airmen joint task force, operating throughout northern and western Iraq. Paul earned a B.S. in Civil Engineering from West Point and graduate certificates in Administration and Management, and Global Trade, Transportation and Logistics, along with an M.S.C.E from the University of Washington. Paul is a Certified Franchise Executive and also a licensed Professional Engineer in the state of Missouri.
Learn More about VetCor: https://vetcorservices.com/
Learn More about VetCor Franchising: https://vetcorfranchising.com/
Join the conversation on our Facebook!
Check out Veteran on the Move on Facebook to connect with our guests and other listeners. A place where you can network with other like-minded veterans who are transitioning to entrepreneurship and get updates on people, programs and resources to help you in YOUR transition to entrepreneurship.
About Our Sponsors
Navy Federal Credit Union
Make your holiday purchases more rewarding with the Navy Federal Credit Union cashRewards credit card, where members earn unlimited 1.5% cash back on every purchase they make
Your rewards won't expire while your account is open, and best of all, you can redeem them online or with the mobile app as soon as they're earned
Plus, the cashRewards card is contactless, meaning you can make payments quickly and securely with just a tap of your card.
At Navy Federal, our members are the mission. Visit navyfederal.org for more details and to apply 
Talkspace 
Right now, we're all full-time workers, chefs, housekeepers, teachers, and babysitters in our own homes! We're trying to keep everyone in their normal routines along with our own. It's not easy to prioritize yourself, but your mental health and well-being plays a critical role in showing up as your best self for others.
It's annoying when I have therapy on Tuesday but then something happens to me on Wednesday and I have to wait another week to talk to my therapist. That doesn't happen with Talkspace, because you can send and receive unlimited messages with your dedicated therapist in the Talkspace platform 24/7. And, this is amazing, an entire month on Talkspace costs about the same amount as a single in-person session.
As a listener of this podcast, you get $100 off of your first month with Talkspace. To match with a licensed therapist today, go to Talkspace.com or download the app.
Make sure to use the code VETERAN to get $100 off your first month and show your support for the show.
Want to be our next guest? Send us an email at interview@veteranonthemove.com. 
Did you love this episode? Leave us a 5-star rating and review! 
Download Joe Crane's Top 7 Paths to Freedom or get it on your mobile device. Text VETERAN to 38470.
Veteran On the Move podcast has published over 250 episodes. Our listeners have the opportunity to hear in-depth interviews conducted by host Joe Crane. The podcast features people, programs and resources to assist veterans in their transition to entrepreneurship.  As a result, Veteran On the Move has over 1,000,000 verified downloads through Stitcher Radio, SoundCloud, iTunes and RSS Feed Syndication making it one of the most popular Military Entrepreneur Shows on the Internet Today.
Lorem ipsum dolor sit amet, consectetur adipiscing elit, sed do