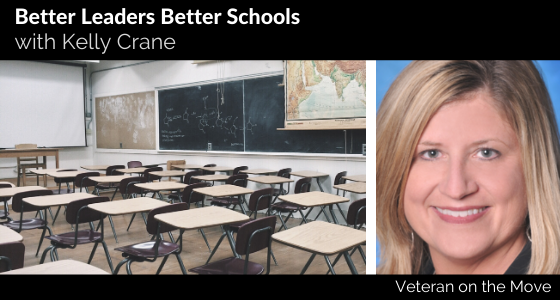 Podcast: Play in new window | Download
About this Episode
Would you leave your career at its peak to jump into entrepreneurship? It's a risky decision to make, but at the end of the day, it's all worth it. On the show today, we are humbled to have Dr. Kelly Crane. Kelly left her career at its peak and jumped into entrepreneurship. It was a tough decision and a great leap.
She tells us how her first business failed, how she got into her other business and finally let's know how she got into the land of coaching.
Listen in, get inspired and learn.
Key Points of Discussion
Getting to know Dr. Kelly Crane

Kelly walking away from her job to join entrepreneurship

Kelly's first business

Dabbling in Amazon

Getting into the world of coaching

What's a mastermind?

How does Kelly add value to the mastermind?
 Key Milestones of this Episode
 [01:51]  Getting to know Kelly
 [05:53]  Why Kelly walked away from her career at its prime to join entrepreneurship
 [07:21]  Kelly's first business
 [10:08]  Dabbling in Amazon
 [14:59]  Kelly and the world of coaching
 [22:14]  How Kelly adds value in the mastermind
 [31:36]  Words of wisdom from Kelly
Key Quotes by Jonathan Bates
"Make sure that if you have a dream, you follow it."

"If you are contemplating jumping into entrepreneurship, do it."

"Put yourself out there. Don't be afraid."

"I could help the interviewee, our mastermind members, really kind of hone in on what they needed to say in an interview and have them connect the dots of their mission, their philosophy."

"The mastermind is more valuable and stronger than any of the individuals that are in there by themselves."

"Everybody wins when a leader gets better; everybody wins when you get better."

"If everything is green, you failed."
About Our Guest Dr. Kelly Crane
Dr. Kelly Crane is the mil-spouse of podcast host Joe Crane. Kelly is a retired superintendent of schools and ventured into entrepreneurship shortly after. She is an amazon seller and has several products and private labels. Kelly is currently a leadership coach with Better Leaders Better Schools where they run virtual masterminds and coaching sessions for leaders in education across the world.
Connect with Jonathan
About Our Sponsor
Bench Bookkeeping is this episodes sponsor.  Being an entrepreneur, bookkeeping is a necessary evil.  To put your bookkeeping needs on autopilot check out Bench Bookkeeping and get one month free at veteranonthemove.com/bench.
To hear more about Dr. Crane's success, download this episode now.
Don't forget to leave us a 5-star rating and review if you enjoyed the show. We would love to hear from you!
Download Joe Crane's Top 7 Paths to Freedom or get it on your mobile device. Text VETERAN to 38470.  
Join the Veteran on the Move on Facebook!
Check out Veteran on the Move on Facebook to connect with our guests! It's a great place where you can stay in touch with other veterans who are transitioning to entrepreneurship.  Get updates and free gouge on the people, programs and resources to help you in your transition to entrepreneurship.
Veteran On the Move podcast has published over 250 episodes. Our listeners have the opportunity to hear in-depth interviews conducted by host Joe Crane . The podcast features people, programs and resources to assist veterans in their transition to entrepreneurship.  As a result, Veteran On the Move has over 1,000,000 verified downloads through Stitcher Radio, SoundCloud, iTunes and RSS Feed Syndication making it one of the most popular Military Entrepreneur Shows on the Internet Today.
Lorem ipsum dolor sit amet, consectetur adipiscing elit, sed do