Episode #49: Jason Feimster – Marine Veteran, Motor T to Start-up Investor, President and Co-Founder of Life Markers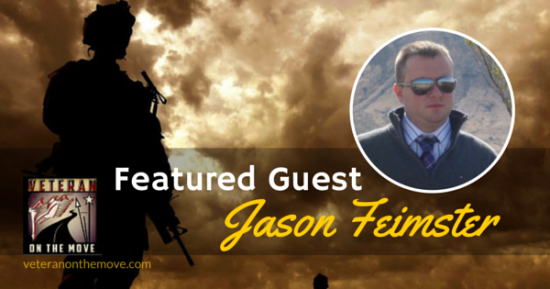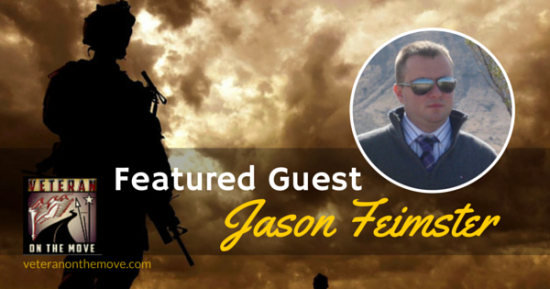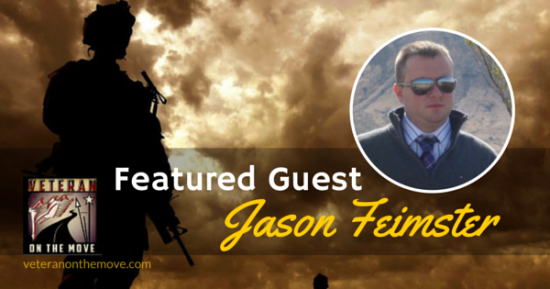 Jason is a Marine veteran, a serial entrepreneur and active community leader who values service, dedication and making real contributions. Jason has devoted his career to maximizing revenue, accelerating market expansion and ensuring corporate performance. He is actively involved in startups to include a partner at 3Si Micro Holdings and President & CoFounder of Life.Markers, LLC. Jason's passions include economics, business development and being in the service of others to help them further the mission and goals of their businesses and organizations.
I value service, dedication & making real contributions.
Geek for physics, technology & furthering the human condition
http://jason-feimster-u6sn.squarespace.com/
No ivy league MBA here.  Just boots on the ground (if you'll excuse the pun) experience as an entrepreneur and investor in startups. I truly believe the soul of the US Economy is in the growth of small businesses and I'm passionate about finding them, investing in them, and nurturing them to growth.
I don't have institutional funds demanding 10x returns in 7 years, so I can focus on you and your company and work together to get the right outcome for both of us.
Why should you trust a Marine to invest in your business? Because we know how to work hard, to engage others in our plans, and behave with integrity and honor.  We never leave a (wo)man behind and I feel the same way about my portfolio companies.
Lorem ipsum dolor sit amet, consectetur adipiscing elit, sed do