Transition Intelligence with Air Force Veteran Brian Niswander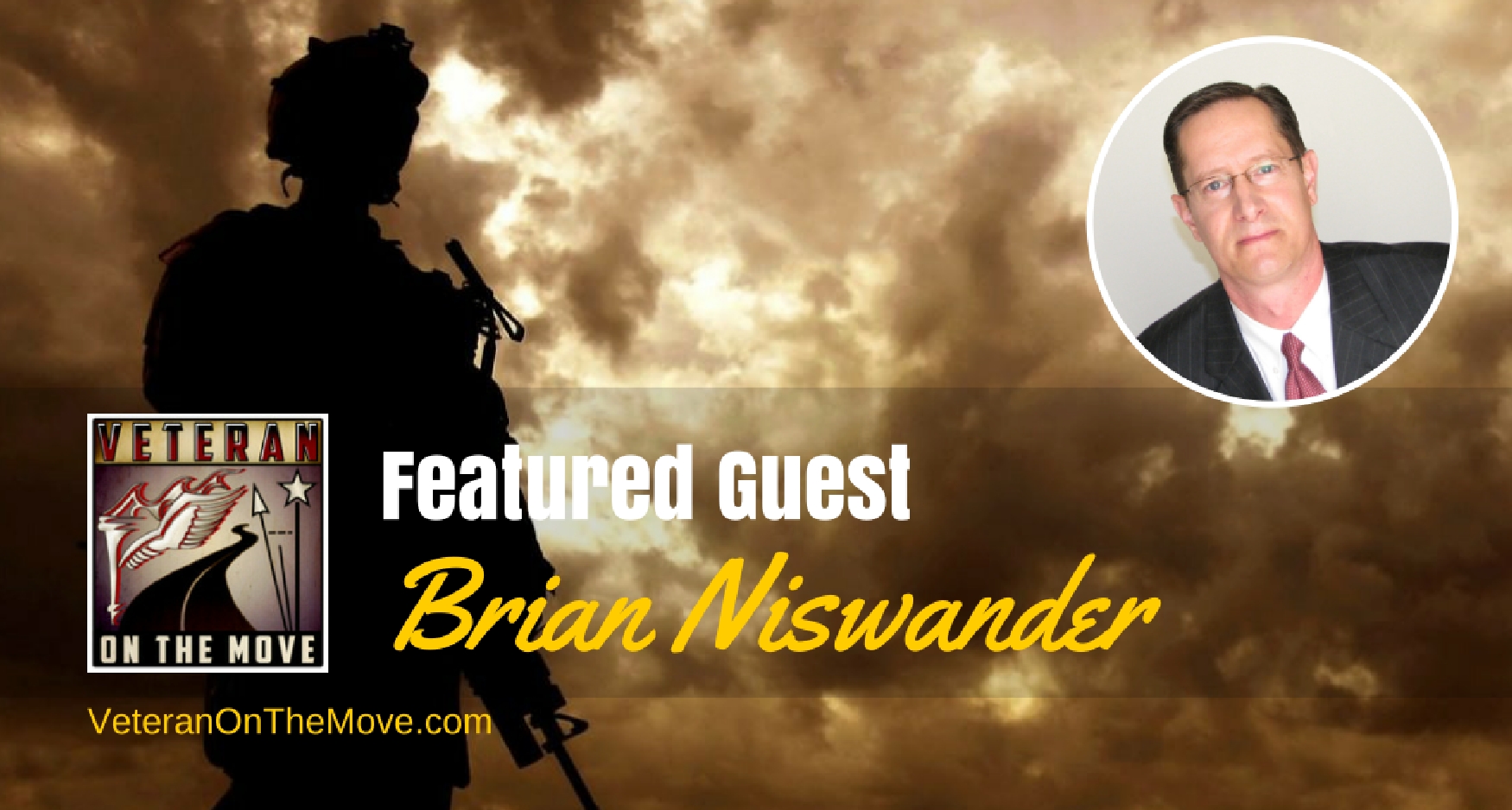 140:  Brian is an active duty Air Force veteran, a reservist, and the founder of Military-Transition.org which provides timely, unbiased, and interactive information or "TRANSITION INTELLIGENCE" to help service members successfully navigate the transition process. For the past decade, Brian has worked with service members, in both the public and private sector, on their transition and integration within the civilian workforce. He served as an intelligence officer for over 23 years in both active and reserve assignments. His work has been published and talked about in a variety of digital and tradition media outlets such as Military.com, Task & Purpose, the Cleveland Plain Dealer and others. He's a 1990 graduate of the Air Force Academy and holds an MBA from the University of Notre Dame.
http://traffic.libsyn.com/veteranonthemove/VOM20EP2014020Brian20Niswander.mp3
http://www.military-transition.org
The Veteran On the Move podcast has published over 140 episodes giving listeners the opportunity to hear in-depth interviews conducted by host Joe Crane featuring the people, programs and resources to assist veterans in their transition to entrepreneurship:  Marine Corps, Army, Navy, Air Force and Coast Guard veterans, DOD, entrepreneurship, business, success, military spouse, transition, education, programs and resources.  Veteran On the Move has garnered over 500,000 listens verified through Stitcher Radio, Sound Cloud, Itunes and RSS Feed Syndication making it one of the most popular Military Entrepreneur Shows on the Internet Today.
Lorem ipsum dolor sit amet, consectetur adipiscing elit, sed do