7-Eleven is Looking for Veterans to Join Their Franchise Team Army Veteran Chris Beyer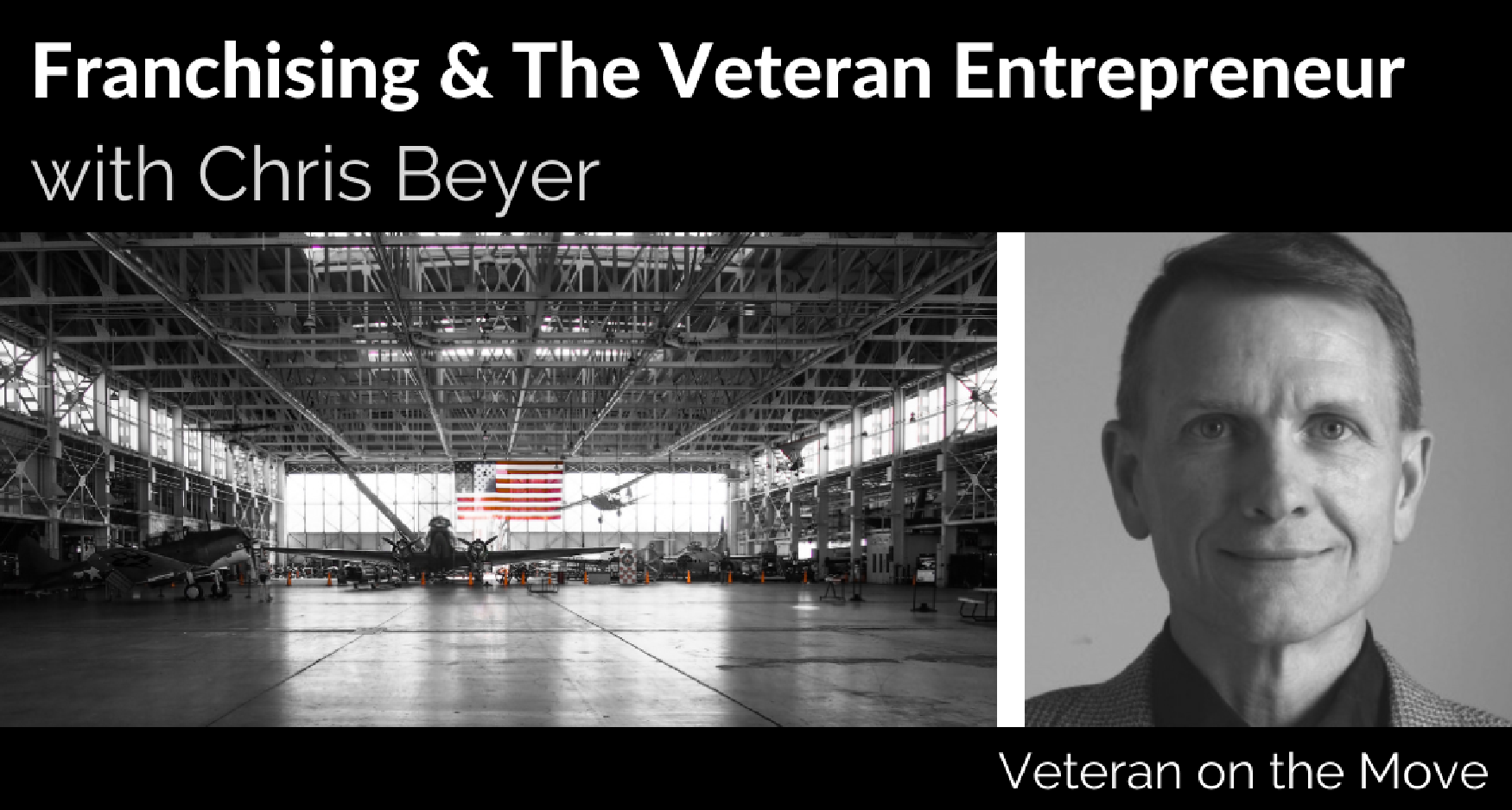 156: Franchising with 7-Eleven Army Veteran Chris Beyer
Want to change your game plan? On today's episode, Joe Crane discusses franchising with 7-Eleven Army Veteran Chris Beyer. Chris has been working with 7-Eleven for over 30 years. At present, the company is offering a structured franchise business that's great for veterans and their families. Tune in to know how you too could get into franchising!
Meet Chris Beyer
Chris Beyer is a Franchise Sales Representative for 7-Eleven with current responsibilities in Utah and South Texas. Chris has been employed by 7-Eleven for over thirty years and has worked in numerous leadership positions within the company.
While working for 7-Eleven, he has simultaneously served in the United States Army Reserve as a Combat Engineer and retired after serving for over 32 years with the last 13 years as a Command Sergeant Major.
How did Chris start with 7-Eleven?
Chris grew up in a military family, and had it in mind to go to active duty after high school. While still studying, he saw the opportunity to earn in the civilian sector. He became a 7-Eleven store manager at 20 years old.
"There was so much flexibility. It actually allowed me to develop both careers and apply my learnings from one to the other." -Chris Beyer
He was 17 years old when he entered the military, and was fortunate enough to land on two careers that he enjoyed. His experiences developed his management and leadership skills.
Chris credits the military for honing his skills as a leader. The education he got proved valuable in the civilian setting.
What positions did Chris fill in the company?
At present, Chris serves as Franchise Sales Representative. He specializes in providing leadership oversight for the central US.
He has played numerous roles in the company. Prior to his current position, he worked for the real estate department where he used to purchase apartments and turn them into 7-Eleven stores. He also used to work as consultant and trainer.
To hear about Franchising with 7-Eleven Army Veteran Chris Beyer, download and listen to the entire episode. Leave us a rating and review if you enjoyed the show. We love hearing from you!
If you are short on time, here are the highlights of Franchising with 7-Eleven Army Veteran Chris Beyer:
Who is Chris Beyer? ([1:00])
How Chris started with 7-Eleven? ([2:50])
Where do veterans fit in the business model? ([13:29])
What is it like to own a franchise? ([15:18])
Convert 41k into franchising? ([20:31])
Legal relationship in franchising? ([26:32])
Exit strategy for 7-Eleven franchisee? ([29:41])
Chris' piece of advice? ([32:00])
Episode Links:
Download Joe Crane's Top 7 Paths to Freedom or get it on your mobile device. Text VETERAN to 38470.
Join the Veteran on the Move on Facebook!
Check out Veteran on the Move on Facebook to connect with our guests! It's also a great place where you can stay in touch with other veterans who are transitioning to entrepreneurship, and get updates and free gouge on the people programs and resources to help you in your transition to entrepreneurship.
The Veteran On the Move podcast has published over 150 episodes giving listeners the opportunity to hear in-depth interviews conducted by host Joe Crane featuring the people, programs and resources to assist veterans in their transition to entrepreneurship: Marine Corps, Army, Navy, Air Force and Coast Guard veterans, DOD, entrepreneurship, business, success, military spouse, transition, education, programs and resources.  Veteran On the Move has garnered over 500,000 listens verified through Stitcher Radio, Sound Cloud, Itunes and RSS Feed Syndication making it one of the most popular Military Entrepreneur Shows on the Internet Today.
Lorem ipsum dolor sit amet, consectetur adipiscing elit, sed do