Turning the Need to Save at the Grocery Store into a Thriving Online Business with Navy Veteran Josh Elledge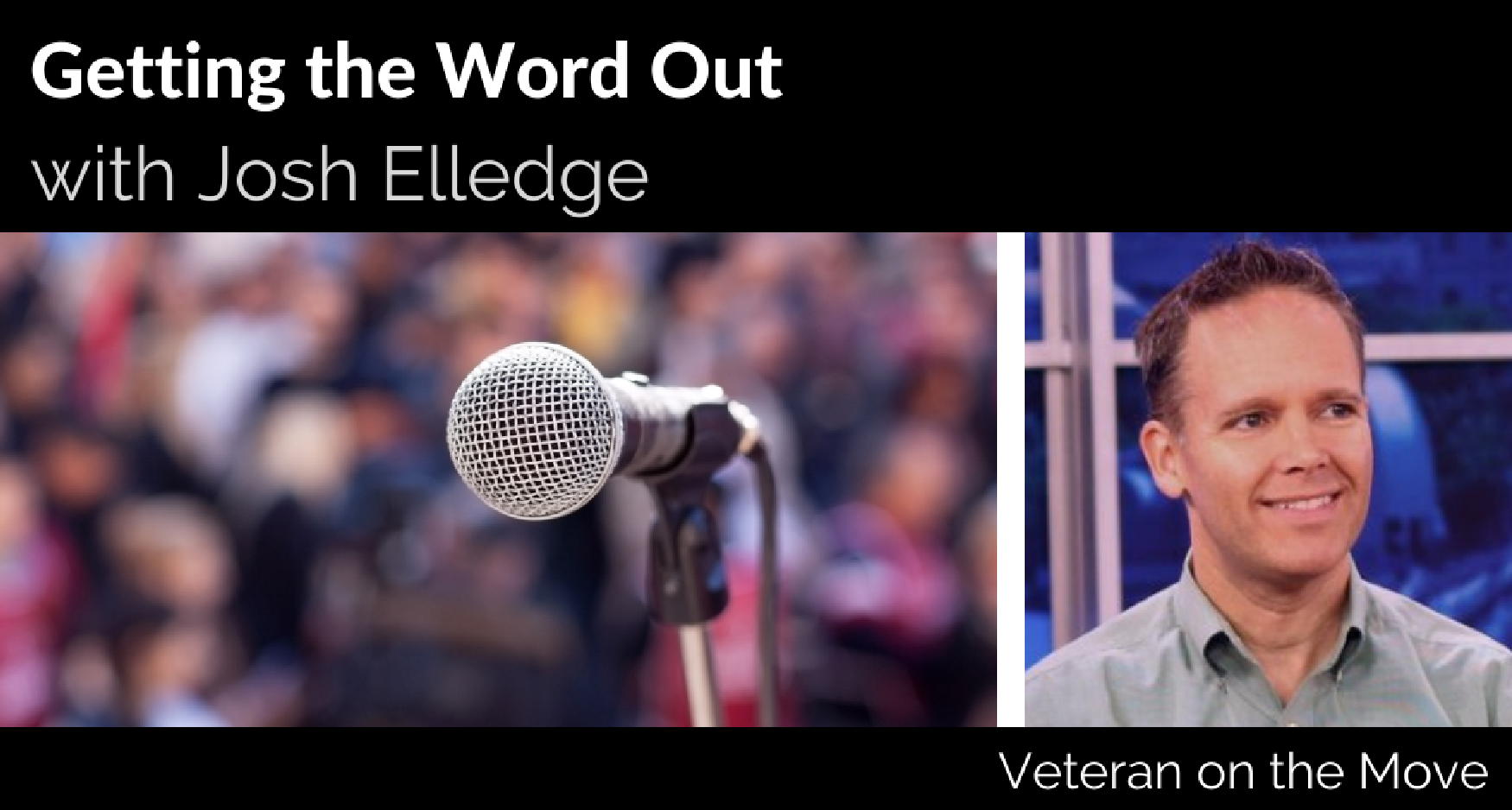 157: Savings Angel and upendPR with Navy Veteran Josh Elledge
Love discounts and saving money? Or, are you in need of good public relations? On today's episode of Veteran on the Move, Joe Crane interviews Josh Elledge of Savings Angel and upendPR. Tune in to learn where you can get the best savings deals and boost your business with media coverage.
Meet Josh Elledge
Josh Elledge is the Founder and Chief Executive Angel of SavingsAngel.com®, and is one of the nation's leading experts on consumer savings. He's a weekly syndicated newspaper columnist – reaching more than 1.1 million readers.
He also regularly appears on more than 75 TV stations across the country – having appeared on TV or radio more than 1500 times.
He's also the founder of upendPR.com which helps entrepreneurs and startups seeking to exponentially increase sales & traffic with big media coverage. Josh lives in Orlando, FL and is a US Navy veteran, a dad of 3 awesome kids, and is a self-proclaimed fitness geek.
Following Uncle Sam
Josh worked well in the navy from 1990-1995. He was scheduled to work in a nuclear submarine when he realized that it wasn't for him. He pursued journalism instead.
For that, he studied at Defense Information School where he got the opportunity to meet other people from different military branches. Josh did quite well that he got qualified to go to a broadcast journalism school.
"Wherever Uncle Sam needs me to go, I will go and serve." -Josh Elledge
Towards the end of the course, they were asked to turn in dream sheets. They were given the chance to state where they'd want to work. Josh indicated that he'd go wherever he's needed.
He got his answer, and was sent to Pearl Harbor, Hawaii. He worked there for 3 years and afterwards worked in Alaska as a morning DJ.
Following New Career Directions
Josh earned college credits while in the military. Because of that, he only spent two and a half years for his Bachelor's degree.
Eventually, he got into internet development. He fell in love with designing websites, and did some work for his professors. It was in demand that time.
In the process, he came upon entrepreneurship and started a number of businesses. He started Savings Angel 10 years ago, and has been in the media many times.
[adrotate banner="5″]
To hear about Josh Elledge's savings business and media coverage for startups, download and listen to the entire episode. Leave us a rating and review if you enjoyed the show. We love hearing from you!
If you are short on time, here are the highlights of Josh Elledge:
Following Uncle Sam? ([1:43])
Following new career directions? ([5:05])
How Savings Angel works? ([10:07])
Debunking the Walmart myth? ([17:20])
Save with coupons? ([20:29])
Startup publicity with upendPR? ([21:52])
Josh's piece of advice? ([26:50])
Episode Links:
Download Joe Crane's Top 7 Paths to Freedom or get it on your mobile device. Text VETERAN to 38470.
Join the Veteran on the Move on Facebook!
Check out Veteran on the Move on Facebook to connect with our guests! It's also a great place where you can stay in touch with other veterans who are transitioning to entrepreneurship, and get updates and free gouge on the people programs and resources to help you in your transition to entrepreneurship.
The Veteran On the Move podcast has published over 150 episodes giving listeners the opportunity to hear in-depth interviews conducted by host Joe Crane featuring the people, programs and resources to assist veterans in their transition to entrepreneurship: Marine Corps, Army, Navy, Air Force and Coast Guard veterans, DOD, entrepreneurship, business, success, military spouse, transition, education, programs and resources.  Veteran On the Move has garnered over 500,000 listens verified through Stitcher Radio, Sound Cloud, Itunes and RSS Feed Syndication making it one of the most popular Military Entrepreneur Shows on the Internet Today.
Lorem ipsum dolor sit amet, consectetur adipiscing elit, sed do