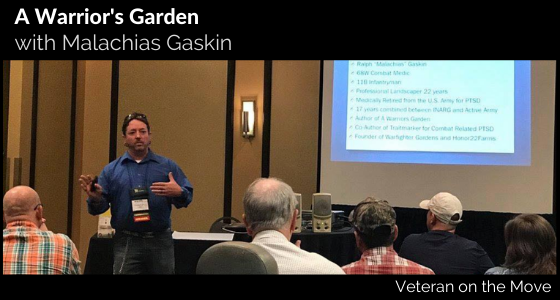 Podcast: Play in new window | Download
About this Episode
Today we are honored to host Malachias Gaskin on the show. Malachias, a former National Guard member is founder of "A Warriors Garden."  Malachias and his wife struggled in businesses and also failed in some. Today Malachias will talk about his learnings from the failures and his success story.
Key Points of Discussion
   

Malachias Gaskin's life story

   

Learning from failures and struggles

   

Writing book and publishing

   

Getting into business again

   

Success stories of veterans

   

Advice for the veterans
Key Milestones of this Episode
[01:08] Malachias Gaskin's life story
[04:42] Business failures and struggle
[06:49] Writing a book
[15:02] Starting of new business
[18:12] Therapeutic benefits of micro gardening
[22:23] Veterans are going to agriculture
[24:51] Success stories
[27:25] Getting book
[29:28] Advice for the veterans
Key Quotes by Malachias Gaskin
"One of our biggest drawbacks is when we talk to civilians like we talk to other military people that doesn't go over well."

"I'm reduced to two of the things on my hierarchies', finances and food."

"The biggest barrier to entry for the entire industry is education."

"Don't delete what you've been through. But change helps you shift your focus from your trauma."

"Reach out to your local veteran groups. 

"The biggest issue with most veterans we get out and we don't want to ask for help because we're too stubborn."
About Our Guest Malachias Gaskin
Malachias Gaskin Is the Author of "A Warrior's Garden, Therapeutic guide to living with PTSD", the founder of "Warfighter Gardens" a veteran's and first responder garden therapy non for profit, and "Honor 22 Farms" a family owned organic based farm. Malachias joined the Indiana Army National Guard in Jan 1994 at 18 years old and served both as a Combat medic and an Infantryman for 9 years. In April 2006 He enlisted into the Active Army as a Combat medic and served for 8 years. He did 28 months in Iraq during the surge and Operation New Dawn. He was medically retired for PTSD, TBI, arthritis, hearing loss, and bursitis at 100% and retired to Columbia, Tennessee. He is married with three children.
After 3 years of counseling and medications from the Army, Malachias decided that he needed something more and transitioned to a more non-chemical based and alternative therapy based road to recovery. Using three main pillars, Faith, Music, and Organic Gardening "A Warrior's Garden" was born which became the catalyst for Warfighter Gardens his signature non-profit.
A Warrior's Garden: A Therapeutic Guide to Living with Post Traumatic Stress Disorder
About Our Sponsor
Navy Federal Credit Union is a member-driven credit union with over 8 million members and incredible benefits to support the financial stability of military families.
Visit navyfederal.org/veteranmove for more information.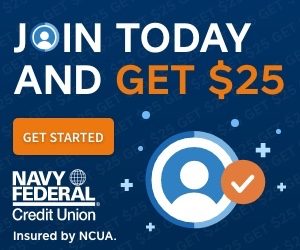 Don't forget to leave us a 5-star rating and review if you enjoyed the show. We would love to hear from you!
Download Joe Crane's Top 7 Paths to Freedom or get it on your mobile device. Text VETERAN to 38470. 
Join the Veteran on the Move on Facebook!
Check out Veteran on the Move on Facebook to connect with our guests! It's a great place where you can stay in touch with other veterans who are transitioning to entrepreneurship.  Get updates and free gouge on the people, programs and resources to help you in your transition to entrepreneurship.
Veteran On the Move podcast has published over 250 episodes. Our listeners have the opportunity to hear in-depth interviews conducted by host Joe Crane . The podcast features people, programs and resources to assist veterans in their transition to entrepreneurship.  As a result, Veteran On the Move has over 1,000,000 verified downloads through Stitcher Radio, SoundCloud, iTunes and RSS Feed Syndication making it one of the most popular Military Entrepreneur Shows on the Internet Today.
Lorem ipsum dolor sit amet, consectetur adipiscing elit, sed do