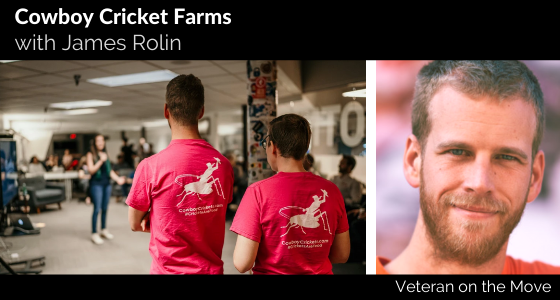 Podcast: Play in new window | Download
About this Episode
Today we are honored to host James Rolin on the show.  James Rolin, Montana Army National Guard member is a co-founder of Cowboy Crickets Farms. James and his wife have started a lot of businesses and failed in those; today James will talk about his learnings from the failures and his success story.
Key Points of Discussion
   

James Rolin's life story

   

Learning from failures

   

Making first company and failure

   

Getting into crickets business

   

Business structure

   

Advice for the veterans
Key Milestones of this Episode
[01:08] James Rolin's life story
[03:26] Business failures and learning from it
[07:23] Family Fun Center
[09:06] Starting of Cowboy Crickets business
[15:44] Growing the business
[19:07] The Chocolate Chirp Cookies
[21:43] Cost competitive business
[25:25] Things needed for cricket business
[30:19] Percentage of margin
[32:28] Advice for the veterans
Key Quotes by James Rolin
"There really is a market for Crickets. It's just the infrastructure didn't exist to some extent. It still doesn't, we've increased production substantially and we're still way behind what the market is demanding right now."

"Cricket powder with our crickets. At least you're getting all the nutrition from that entire insect versus those other forms of protein."

"The biggest barrier to entry for the entire industry is education."

"If no one wants to buy it, then you're probably not going to have a business."

"If you were in the military than you already have all the tools to be an entrepreneur yourself starter, you're used to getting small amounts of sleep, not very much pay."

"Entrepreneurship is an extremely tough journey, but it can be a rewarding one and our military personnel know how to get through tough times and simply embrace the suck and keep moving on and that's the absolute best thing."
About Our Guest James Rolin
James is the co founder and COO for Cowboy Cricket Farms, the first cricket farm in Montana and largest edible insect producer in the United States. James is a USCG veteran and currently serves as an Ordinance Officer in the Montana Army National Guard. He and his boss Kathy have 3 kids, 2 dogs, and way to many exotic animals at the all new Cowboy Cricket Farms visitor center in Bozeman.
About Our Sponsor
Navy Federal Credit Union is a member-driven credit union with over 8 million members and incredible benefits to support the financial stability of military families.  Visit Navy Federal Credit Union for more information.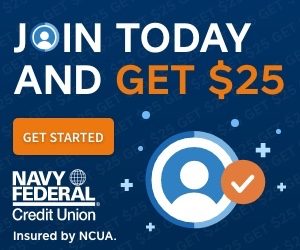 Don't forget to leave us a 5-star rating and review if you enjoyed the show. We would love to hear from you!
Download Joe Crane's Top 7 Paths to Freedom or get it on your mobile device. Text VETERAN to 38470. 
Join the Veteran on the Move on Facebook!
Check out Veteran on the Move on Facebook to connect with our guests! It's a great place where you can stay in touch with other veterans who are transitioning to entrepreneurship.  Get updates and free gouge on the people, programs and resources to help you in your transition to entrepreneurship.
Veteran On the Move podcast has published over 250 episodes. Our listeners have the opportunity to hear in-depth interviews conducted by host Joe Crane . The podcast features people, programs and resources to assist veterans in their transition to entrepreneurship.  As a result, Veteran On the Move has over 1,000,000 verified downloads through Stitcher Radio, SoundCloud, iTunes and RSS Feed Syndication making it one of the most popular Military Entrepreneur Shows on the Internet Today.
Lorem ipsum dolor sit amet, consectetur adipiscing elit, sed do