Ascension Mentorship Leadership Academy for those who Live to Lead & Serve with Army Veteran Albert Winks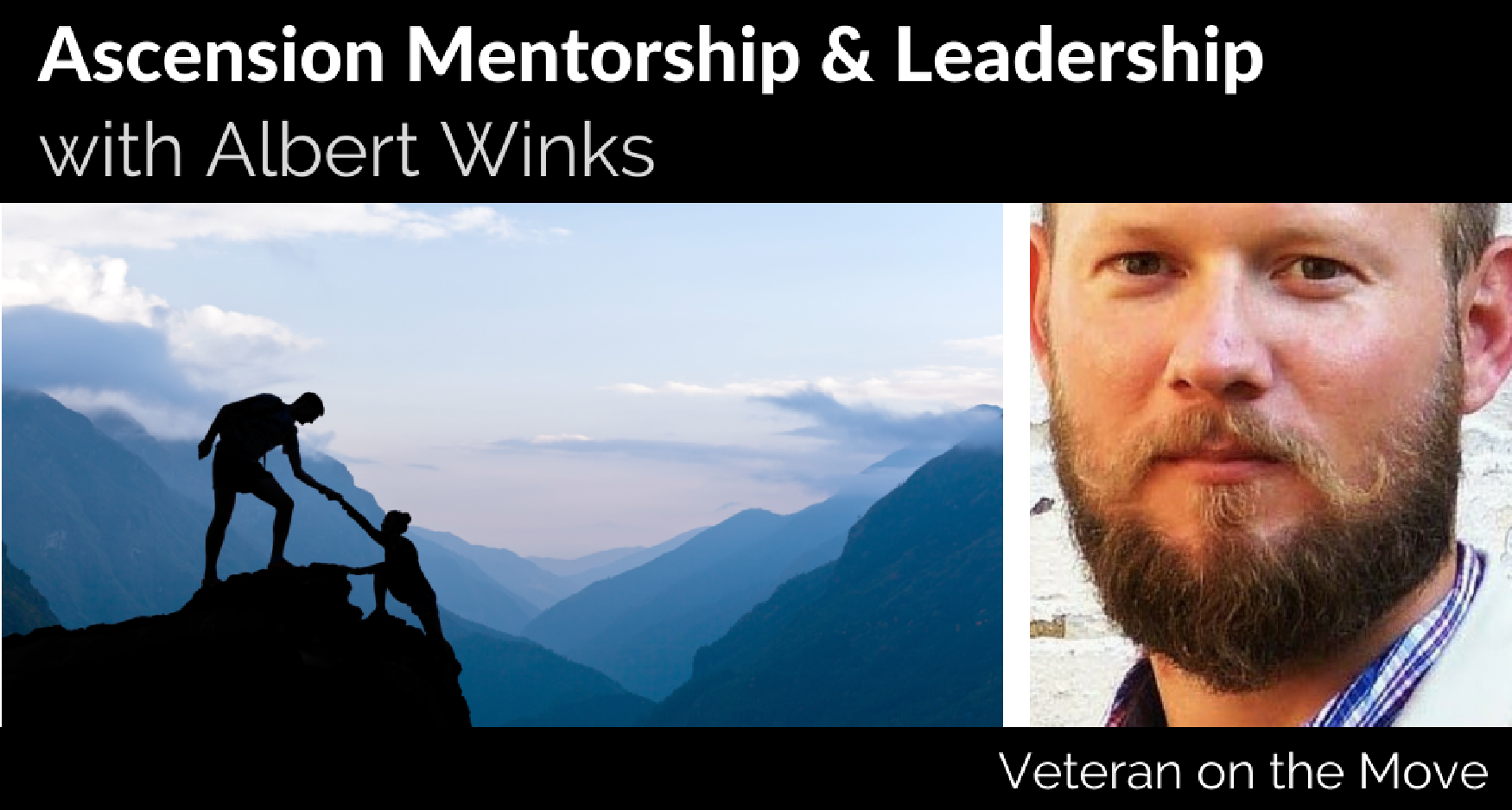 158: Ascension Mentorship with Albert Winks
On today's episode, Joe Crane discusses Ascension Mentorship with Albert Winks. After his years in the military, Albert decided to start his own consulting business. He offers help to entrepreneurs and business owners in creating and strengthening their connections and networking. Tune in to learn about his fascinating program, and find out how you can avail of the discounts.
Experience in the Military
Albert started in the infantry in the late 1990s. He stayed in Germany for a couple of years until he went out of the military to study in college. It was his goal to finish his degrees.
Some time later, he joined the ROTC and received the highest marks in leadership. Albert was chosen among few others to become a helicopter pilot. He worked alongside the medical team.
Transition to Entrepreneurship
Albert was in Georgia when he finished his flight time. He knew he wanted to transition out. Soon, he was offered to work as Senior Level Consultant at Camp Atterbury.
While working at Indiana, Albert learned how to assist and train people. He also joined lots of organizations and groups, and served in several boards and committees.   
Not long after, Albert worked part time for a Fortune 100 company. He always had the entrepreneurial spirit. So, he went out of the military again and quit his position at the company to start his own business.
Helping People Win
He started Basecamp Business Consulting as solopreneur. Albert had three main clients. One was a jewelry store which became number 1, and another was a CPA firm which profited five times their initial idea.
Albert knew he had a winning philosophy. That's when he created Ascension Mentorship. He wanted to help people more often.
To hear about Ascension Mentorship with Albert Winks, download and listen to the entire episode. Leave us a rating and review if you enjoyed the show. We love hearing from you!
If you are short on time, here are the highlights of Ascension Mentorship with Albert Winks:
Franchise with a leader? ([0:36])
Albert's military experience? ([1:22])
Transition to entrepreneurship? ([3:14])
What is a referral agent? ([8:38])
How Ascension Mentorship works? ([15:29])
Levels of membership? ([19:27])
A unique company? ([22:21])
Albert's piece of advice? ([26:13])
Episode Links:
Stay in touch with Albert! Send him a message about the discounts at albert@ascensionmentorship.com. He would love to hear from you!
Download Joe Crane's Top 7 Paths to Freedom or get it on your mobile device. Text VETERAN to 38470.
Join the Veteran on the Move on Facebook!
Check out Veteran on the Move on Facebook to connect with our guests! It's also a great place where you can stay in touch with other veterans who are transitioning to entrepreneurship, and get updates and free gouge on the people programs and resources to help you in your transition to entrepreneurship.
The Veteran On the Move podcast has published over 150 episodes giving listeners the opportunity to hear in-depth interviews conducted by host Joe Crane featuring the people, programs and resources to assist veterans in their transition to entrepreneurship: Marine Corps, Army, Navy, Air Force and Coast Guard veterans, DOD, entrepreneurship, business, success, military spouse, transition, education, programs and resources. Veteran On the Move has garnered over 500,000 listens verified through Stitcher Radio, Sound Cloud, Itunes and RSS Feed Syndication making it one of the most popular Military Entrepreneur Shows on the Internet Today.
Lorem ipsum dolor sit amet, consectetur adipiscing elit, sed do