3 Automation Systems for Small Businesses to Help Save Time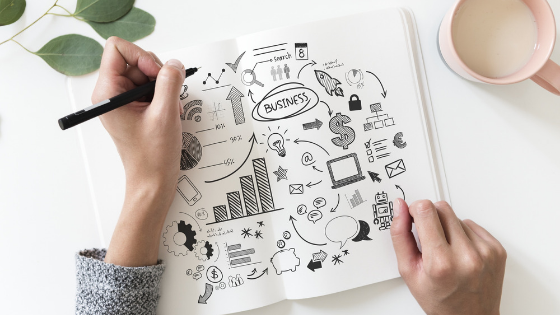 Automation of your business is a great way that you can increase productivity. We can waste so much of our time doing little things.  With these helpful tools, technology allows us to "set it and forget it"  like the old infomercial use to say. These automated tools are easy to install or sign up for.  There are tons of options for different needs you may have. Here are just 3 ways you can automate your small business to help it run more efficiently and will help you save time.
Writer Assistants
As a small business, the content you create is not only important, but it can be a lot of writing. If you've never written blogs or content and you're just in the beginning stages this is a helpful post when submitting that first blog Grammar and punctuation are important. When blogging, posting to social media and emailing clients the last thing you need is to use their and there incorrectly or, let your writing show that spelling isn't your strong suit. Remember, I before E except after c right?  Although, not flawless Grammarly is a great automation tool that is free and you can install it on your computer and let it automatically check things as you go. Basic spelling issues and grammar are easily underlined for you to fix and the suggestions are generated as you hover over the word to click and immediately fix.
Social Media Schedulers
I can't tell you how essential social media is to your small business. Facebook is still the most popular social media site. Statistics show that over 2 billion people in the world use it daily. Your audience is waiting for you there.  We shared on our blog previously on finding and targeting your audience HERE.  Social Media Schedulers like Hootsuite and Buffer take automation of social media management to a whole other level. These types of software help you manage your posts, track your engagement and some like Hootsuite allow you to search for keywords, and run ads directly from there. Some social media schedulers allow you to cross-post to multiple social media sites such as Facebook, Instagram, Twitter, LinkedIn and more.  But do your research, because some are network specific.
Appointment Setting Systems
Who enjoys the back and forth of emails trying to set appointments with clients? The chances that things get lost in your inbox or someone forget's to reply is high. Which makes room for one thing, mistakes.  You do not want to have to apologize to a client for double booking them. Calendly is an appointment setting tool that will help alleviate those mistakes and help your business run smooth and the time you save is invaluable.  This particular tool, allows you to integrate multiple different calendars and other tools to set appointments based on your availability. You then are able to set up automated appointment reminders via text or email. You're also able to take payments for any consultations and block time out that you're not available for.
Lorem ipsum dolor sit amet, consectetur adipiscing elit, sed do