Top Resources for Veteran-Owned Businesses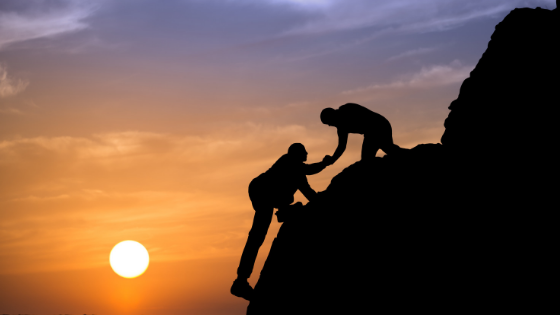 Finding top resources for new veteran-owned small businesses can be a bit overwhelming on the internet.
Did you know in 2019, according to The Department of Defense, at least 250,000 enlisted service members and officers will transition out of the military?  Out of those veterans, a percentage will become small business owners.  If you're thinking about starting a small business and not sure where to start; we've put together a list of highly recommended top resources. These programs offer veterans the training, support, and guidance for transitioning into entrepreneurship from service.
Our entire goal here at Veteran On The Move is to help make this milestone for you as smooth as possible.  To provide as many resources as we can to get you where you want to be! Through a lot of these sites we will share, you will find support for veterans looking to be small business owners. As you enter the world of business, finding funding and training can be challenging.   You can also sign up for our complimentary guide to The Top 7 Paths to Freedom for Veterans in Transition HERE.
First, we recommend finding the nearest Office of Veterans Business Development which is purely devoted to endorsing Veteran-Owned Businesses.  You can find the closest office HERE.  Being able to tap into your transferable skills is such an important thing in building a successful small business.  Knowing what you want to do and having the knowledge to move the mountains you need to move is your first and largest step. But it's ok if you don't have everything you need.  There are many training programs available for Veterans looking to start their own business. Here are just two of the many available:
Boots to Business is an education and training program for Veterans looking to become entrepreneurs. It's offered by the Small Business Administration (SBA) as part of the Department of Defense Transition Assistance Program (TAP). This course gives you all the basics of business ownership.
Veteran Women Igniting the Spirit of Entrepreneurship (V-WISE)
V-Wise is another education and training program for women veterans and female military spouses/partners that is operated by the Institute for Veterans and Military Families at Syracuse University. This 3-phase program helps women find their passion and learn the skills necessary to turn an idea or start-up into a growing venture.
Here are several other helpful resources for Veterans looking for assistance while starting their own business.  Whether you are in the beginning stages of a business venture or well into business entrepreneurship these can be helpful places to turn to for mentorship, job sourcing and more!
American Corporate Partners (ACP):
This non-profit organization is committed to pairing veterans with mentors.  An ACP mentorship is a yearlong commitment. After you enroll, ACP then handpicks mentors based career compatibility, experience level, location and personal interests you then connect for monthly discussions to build goals.
The Institute for Veterans and Military Families:  
The focus of this site is to provide resources for veterans and their families.  It helps provide information on research and news for your specific career.
These programs will be a great place to start and will help answer most questions while starting this new journey! Finding inspiration and guidance can go beyond the internet as well. We've put together 7 of our must-read books for Veterans HERE as well for you to enjoy!
Lorem ipsum dolor sit amet, consectetur adipiscing elit, sed do