5 Successful Companies Founded or Run by Veterans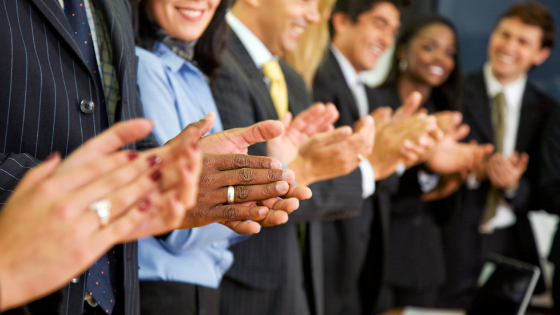 Veterans make excellent entrepreneurs – and many sit at the helm of top companies.
Numbers don't lie – there are over 2.52 million businesses are veteran-owned in the United States.  Whether they are a solopreneur or have employees under their payroll, that's a pretty big number.
If used properly, skills taught in the military can spill into the corporate boardroom.  Those skills such as team leadership, the use of intelligence, military professionalism, and Military After Action Review are just a very small list of things that can translate into business use.
In fact, some of the world's top leading companies that we shop at sometimes weekly are veteran founded or ran. These veterans, even if they spent 1 year in service, transitioned out of the military to form some of the largest grossing companies, and their lives were forever changed.
Here are 5 successful companies that have been started or ran by veterans:
Johnson and Johnson CEO Alex Gorsky –  The West Point Graduate was an Army Ranger and served 6 years retiring as a Captain.  He became a CEO at the age of 51 and also serves on the board of IBM.
FedEx Founder Frederick Smith –  He served as a United States Marine in Vietnam in two tours of duty one as an infantryman and the other as a pilot. Prior to his military enlistment, Smith attended Yale University where he wrote a paper on the need for overnight delivery. Smith has been quoted saying from what he recollects, he got a C on the paper.
Walmart Founder Sam Walton – Sam was an Army Intel Officer who separated at the rank of Captain. His brother and co-founder, Bud was a bomber pilot in the United States Navy. Walmart, a household name and retail giant,  started its first store with $5,000.00 and a $25,000 loan from the bank.
 Nike co-founder Phil Knight – Enlisted in the United States  Army and served 1-year active duty and 7 as a Reservist.  As a co-founder, Knight and his counterparts put up $500 to start their company then called Blue Ribbon Sports. After 52 years serving as chairman, Knight retired and has donated more than $2.7 billion dollars.
USAA CEO Josue  "Joe" Robles – Drafted in 1965 by the United States Army, Robles ended up serving 28 years.   However, while still on Active Duty Robles served on the board for the military financial services company for 4 years.  Robles took over as CEO in 2007.  USAA currently continues to dominate the lists of Top Military Spouse Friendly Companies. Aiming to hire not only veterans but Military Spouses and are currently rolling out a pilot program to allow spouses to work from home to enable careers to move with them during PCS moves.
As you can see, not only do the numbers show you that the possibilities are endless but the examples of top leadership show it too. There are so many resources out there to help to transition service members into becoming entrepreneurs.  You'll find some helpful information HERE. We can't say how important it is to make wise choices while starting up your business. Like many of these top leaders did running or starting their veteran-owned business, having goals and understanding what you're getting into is important as well.   For more business advice and inspiration, be sure to check out our podcast.
Lorem ipsum dolor sit amet, consectetur adipiscing elit, sed do