5 Things To Have In Place Before Your Start Your Business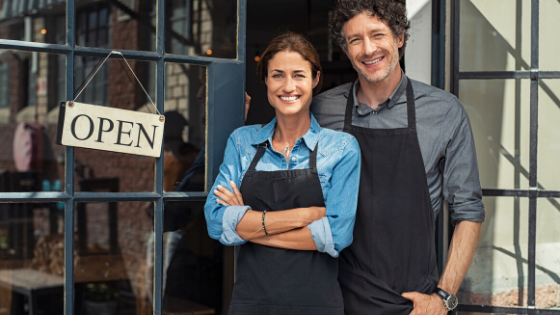 Congratulations! You've decided that you are ready to become a small business owner.  Maybe you've just separated from the Military and you're ready to start the next phase of your life as a Veteran Owned Small Business owner. Whichever you are, you've decided to join the millions of Americans who own their own businesses.  With all the exciting and maybe scary things that come along with owning your own business, (forget all the myths) we want to make sure some of the important things are taken care of before you take that leap into entrepreneurship. Here are 5 things to have in place before you start your business.
Have a Business Plan
Having a business plan is important for many reasons.  This plan outlines what your business is, where it is going, and how it will get there. Your business plan lists out financial goals, and how you plan to achieve those goals. A business plan is also an essential tool appeal to banks for business loans and other avenues of business capital.
Decide on a Name and Business Structure.
Deciding on a name for your business might sound hard but there are lots of brainstorming you can do to narrow down your list. Think of ways to describe your business, but don't make it a name that you feel may not grow with you as your business changes. Also, you should check the internet for that name once you choose to make sure that the domain is available and it's not trademarked. You'll also want to decide your business structure. Will you be a Sole Proprietorship,  a Partnerships, a Limited Liability Company (LLC), a Corporation or an S-Corporation?
Business License/State Sales Tax Permit
Acquiring the proper registration from the government to open your business is vital. Cities and Counties have different rules and regulations regarding Business Licenses. Some require it a fee, some don't require it at all based on the type of business you are opening. Sales tax is something you should also check on based on your state in which your business operates in. Tangible items that you sell in the state you do business from may require you to have to collect and pay sales tax.  That simply passes from the client to the state.
Organize your company for management
Another thing to have in place before you start your business is to understand HOW your company is going to run. Will you have office space or storage, do you understand the costs that are involved. How will you keep track of your sales? Do you have a system in line for invoicing? How much will you automate your small business?  What are some things you can do to increase your small businesses' profitability? If you're planning on being a Veteran owned business have you taken advantage of all the top resources available to you?
Hire Help
It's ok if you are going to be running your business alone. There are a lot of soloprenuer's out there running very successful and lucrative businesses. There is one thing you will need if you won't be hiring employees at this time. That's an Accountant or CPA. Understanding taxes and the proper way to withhold money from your business is imperative. The lack of knowledge on how to do all that can land you in a lot of trouble on possibly Federal and State tax sides. Make sure from Day 1 that you are property doing things according to the law. You'll save yourself a lot of time, money and headache down the road. Any successful business owners you can ask will tell you that bringing on a business coach or mentor is a great way to help your business thrive and keep your head out of the clouds. Having someone to bounce your ideas off of, help work out kinks in ideas that may or may not be working is an invaluable service to not take advantage of.
For more ideas on building a successful small business visit the rest of our blog!
Lorem ipsum dolor sit amet, consectetur adipiscing elit, sed do