Business Loans and Grants Available for Veterans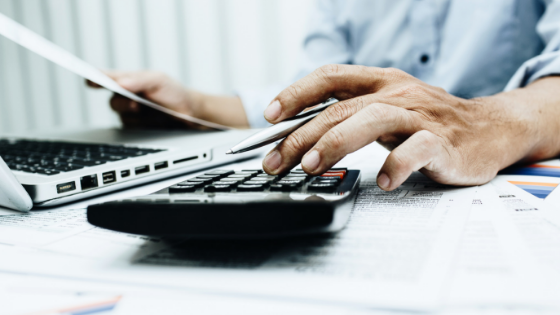 With over 2.52 million businesses are veteran-owned in the United States.  The Small Business Administration reported in 2017 that veteran-owned businesses employ over 5 million people and represent over 9.1 percent of all businesses in the United States. You must be asking yourself. "How do all of them afford to start up their businesses?"  Not every hopeful business owner has the savings to get up and running. This is where business loans come in. Starting a business takes money. We've put together just a couple of funding options available to Veterans looking to start their own businesses. The internet can be overwhelming with the information available for requirements, options and more.
But first, what IS a business loan?
Business loans are just like other types of loans: A bank, credit union or other types of lender lets you borrow money to start or expand your business. You can also buy property or equipment, or pay for other expenses.  You are required to pay back this loan just like any other type with interest.  Business loans also require proof of capital.
What is business capital?
Business capital refers to the financial assets needed for a business to produce the goods and/or services it offers to its customers. Capital is necessary for a business to maintain its operations.  HERE are some ways to obtain capital.
Qualifying for a Veteran/Military Spouse business loan.
Generally, to qualify for veteran grants or financing, you must fall into one of the following categories:
Honorably Discharged Veterans (some grants may specify a particular conflict or time period, i.e. post-9/11 era)
Service-Disabled Veterans
Active Duty Military service member participating in the military's Transition Assistance Program (TAP)
Reservists and National Guard Members; or
Current spouse of any Veteran, Active Duty service member, or any Reservist or National Guard member; or widowed spouse of a service member who died while in service or of a service-connected disability.
If you fall into one or more of the above categories, here are just THREE possible loans available to you.
Loans and Grants:
SBA Veterans Advantage 7(a) Loan –  The  7(a) loan is the Small Business Association's most popular program. It has longer terms and offers lower down-payments than other financing options.  It's a great option when you're looking for capital for your small business.
StreetShares Foundation – This foundation was developed by veterans FOR veterans.  Their mission: "Bring trusted digital finance to America's heroes."  They offer 3 types of loan products and an array of loans from short term loans, business lines of credit, specific equipment loans to merchant cash advance loans.  Financing needs can be unique and they offer a great selection to look into.
Small Business Grants –  There are grants available that are aimed at helping veterans get their operations up and running. Like any other grant, this does not have to be repaid BUT does require specific qualifications depending on the type of Grant your applying for. Be sure to read the qualifications to make sure you are compliant before applying.  Here are just a couple of grants that are available that you could qualify for:  The National Association for the Self-Employed Growth Grants, Idea Café Grants, and Self-Employment Grants for Service-Disabled Veterans,
In summary, the options are out there. It's really just comparing what is best for your business and what you can qualify for. Here are some top resources you may find helpful as well when building your small business and also USAA  gives some great tips about staying out of debt while starting a business.
Lorem ipsum dolor sit amet, consectetur adipiscing elit, sed do