Top Reasons to be on LinkedIn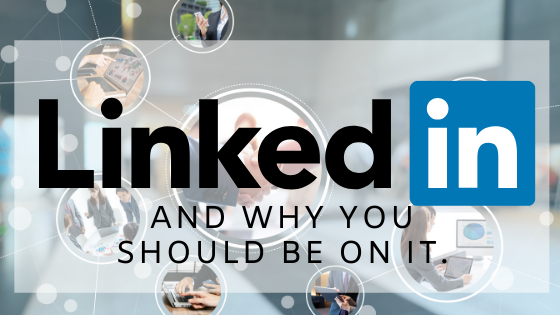 LinkedIn today is more relevant than it ever has been. There are many reasons why you should be on LinkedIn if you are in the professional world and especially if you are a small business owner. Over 500 million professionals around the globe have a profile on LinkedIn. It's been around longer than any of the other networking sights such as Facebook and Twitter. The list is endless when it comes to networking and job opportunities. So before you write off whether LinkedIn is valuable to you and your business, read our top reasons why you should be on LinkedIn now.
A great place to find work
This reason to be on LinkedIn now is crucial.   LinkedIn has a job board like no others.  If your business is a contractor type company,  announcing your need to hire qualified candidates for positions is at your disposal. If you're a job seeker, you can easily find jobs to apply for as well.  Searching for jobs is easy and can be narrowed down by location and keyword, and the ability is even more robust with the Premium account.  This networking platform is also an excellent place to find work for your business. Connections get you referrals, and referrals get you hired.  It's that easy.
It provides an opportunity to network
We've talked about the importance of networking.  LinkedIn is a networking tool for times a million. You can build relationships with other professionals in and out of your industry without even having to attend business conferences.
It can help rank your business on Google
If you think your prospective clients are on LinkedIn, you need to be there too and showing up in a big way.  If anyone has ever applied for a job or looked just about anything online. You're heading to Google. Almost all the time, you will find social media networks like LinkedIn are going to pop up first on the list thanks to those handy algorithms. Impressions matter in the world now, and how you show up online is critical.  If you have never googled yourself, we encourage you to do it, find out exactly what comes up, and start paying attention to if things need to be updated.
You can build your personal and business brand
Being on LinkedIn is a way to show off your professional skills and to earn trust. You are given ultimate keep continued visibility and credibility with your fellow peers.  Those that know you are qualified can endorse your skills, verify work, certifications, and provide you that thumbs up. If you and your business are prominent in any community service, you can use your involvement as part of your branding and include it on LinkedIn. What makes you worthy of being hired over someone else in your industry? What helps you stand out?  Why do you deserve to be paid the amount you are charging?   All of these things can be fine-tuned and talked about in the summary section as well, which allows you to speak more freely and focus on your WHY.
Have we convinced you yet?
If you haven't already by reading this determined you this is where you should be as a small business owner, I'm not sure what will. If you are a Veteran, you can connect with previous people you worked with in duty stations and unlock new opportunities for your small business.  With it, you can build and maintain your network, search for jobs, and build your professional brand.
Lorem ipsum dolor sit amet, consectetur adipiscing elit, sed do