The Essentials of the Transition Assistance (TAP) Program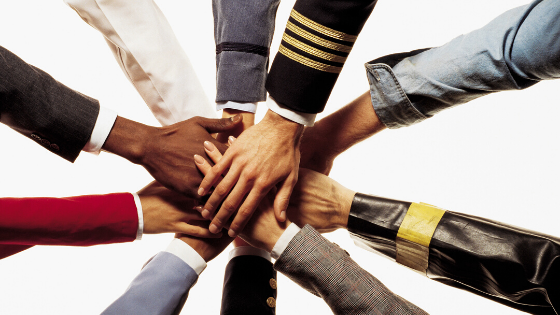 So you're thinking about separation and transitioning from Military life? The transition from the military to civilian life can be daunting to some.  Some soldiers find that they have no prior civilian work experience when they get out, and finding employment becomes a task in itself. Some find that their injuries or disabilities limit their searches.  There's a lot involved when planning for your separation and transition. There's a great program that's available called the Transition Assistance Program, also known as TAP.  Here are some essential things to know about the workshop.
WHAT EXACTLY IS THE WORKSHOP?
The TAP program helps prepare these servicemembers resources and information that will help make you for that new lifestyle. You are guided through veteran benefits, education options, federal assistance, and veteran employment aid. TAP is generally started two years before retirement and about one year before separation.
WHAT DOES THE TAP PROGRAM COVER?
There are several working components for the program. You'll find that the Transition Assistance Program is broken into 5 'steps," Which we will go over.
Step 1: You'll find you start with counseling one-on-one with a TAP counselor. This initial counseling establishes a timeline of what you will go through during this process.
Step 2: After the initial counseling, you will move to the second part of the program, which is the pre-separation briefing.  The pre-separation is more of a classroom setting briefing, and spouses are encouraged to attend.
Step 3: The 3rd part of this program is the Defense Department's Transition Day. Here's where the VA and Department of Labor come in and go over how to reposition your life from military to civilian. Here are some resources we have listed out over the years to help as well.
Step 4: The 4th step is what is called; Specialized Military Transition Tracks. This step is the "what will you do after your done" stage. Here's where you will start to understand what you will do after you put up that uniform. Will you go to school? Start a business? Change professions or stay with what you're currently doing in service?
Step 5: Finally, the last step to the Transition and Assistance Program is Capstone. What is Capstone? This last meeting with TAP officials will happen about 90 days or more before your final days. The Department of Defense has what they call the Career Readiness Standard, which is also known as CRS. They will make sure you've "checked all those boxes" in the st4eps mentioned above, and you are confident in the non-military world.
No matter what you are planning to do when you separate from active duty the Transition Assistance Program (TAP) is a beneficial and well-prepared course that anyone transitioning will find helpful.
Lorem ipsum dolor sit amet, consectetur adipiscing elit, sed do