Healing for Tough Guys with Dave Gerber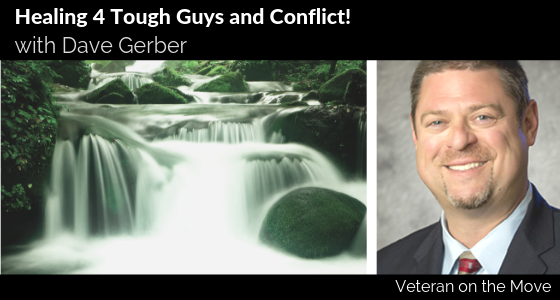 Podcast: Play in new window | Download
About this Episode  
In this episode, we talk with Dave Gerber about the growing pains of starting your business from scratch, dealing with conflict in a practical way, and expanding our perspective about what it means to heal. Dave shares why conflict and healing isn't as complicated as it seems and how we can leverage both conflict and healing to be stronger.
 Key Bullet Points  
   

Tips and growing pains to expect while growing your own business while escaping your "9 to 5"

   

Why we need to transform our view of conflict and why avoiding conflict is bad

   

Dave's transition from leadership coach to martial artist to healer

   

Dave's Healing for Tough Guy program

   

Keeping an open mind about our options for healing
 Key Milestones of the Episode
[1:06] Dave's career background and entrepreneurial journey
[4:00] Getting clients for your business when you're just starting out
[5:22] Mistakes and growing pains while growing a business
[9:50] What are the basic things an organization or group should do to avoid conflict?
[15:00] Why we shouldn't run away from conflict in the workplace
[18:54] Opening up to other ways of self- healing
 [35:30] Final word of advice
Key Quotes
(Regarding some of Dave's first clients) "They showed up with education but no funding."
"Being good in your content doesn't necessarily mean you're going to create a successful business."
 "People like to buy but they don't like to feel sold."
"People have to be realistic about what they're selling, especially as we're moving so fast into the digital age…"
"If an organization doesn't have a reproducible model [for dealing with conflict][ that every employee knows how to use and how to prepare for difficult conversations…I would argue that whatever else they are doing is never going to work to the level they want it to."
 "Other people's behavior can't be an excuse for us not doing what we know to be the best version of ourselves."
 "The ability to self-heal was the piece that wasn't talked about in leadership."
 "If it's lonely at the top, we have to figure out what to do about it."
 "Healing and healing [the] self is actually the strongest thing to do."
 "Sometimes it's just a simple shift for people."
 "Meditation doesn't have to be this scary thing and that what I'm trying to help people understand."
Key Resources
Synergy Training & Development, LLC
Other Resources 
Get in Contact with Dave Gerber
Dave Gerber is a former teacher who launched his own business in conflict management and resolution (Synergy Training & Development, LLC). He is a keynote speaker, author, and instructor who has worked with a variety of clients ranging from government leaders to NASA.
About Our Sponsor
War Dragons is a powerfully awesome 3-D, real-time mobile game and over 150 that will take your world-building strategy to a level that you never imagined
 Learn more at http://www.veteranonthemove.com/wardragons
Lorem ipsum dolor sit amet, consectetur adipiscing elit, sed do